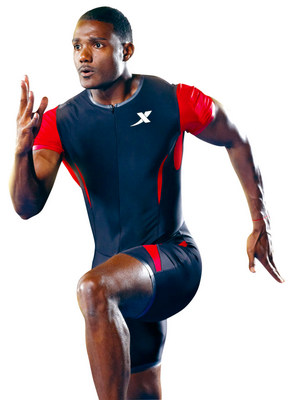 US sprinter Justin Gatlin is Xtep's high-profile althete spokesperson. Photo: XtepXTEP: H1 net profit down 27%

Xtep International (HK: 1368), China's top fashion sportswear brand, saw its January-June net profit slip 27% year-on-year to 340.9 million yuan on a 19.5% revenue decline to 2.10 billion.

On the bright side, gross profit and operating profit margins managed to stay roughly stable at 40.2% and 22.7%, respectively. The firm maintained a solid balance sheet, with the net bank balance up 6.1% to 2.8 billion yuan from end-2012.

"Revenue was lower partly because of proactive actions taken to manage the amount of orders placed by retailers at sales fairs, aiming to mitigate risk of excessive inventory in retail channels.

"The slight decline in net margins was mainly due to the increase of the wholesale discount rate from 60% to 62% since January 2013," said Xtep International Chairman and CEO Mr. Ding Shui Po.

Net asset value per share increased 2.5% to 2.02 yuan from end-2012.

Mr. Ding said brand building was key to Xtep's growth.

"The success of Xtep was built upon its unique brand positioning and differentiated marketing strategy which incorporates sports and entertainment elements."

In the first half, Xtep sponsored six major international marathons in Hong Kong and mainland China including The Xiamen International Marathon and The Standard Chartered Hong Kong Marathon, and at present we are the only Chinese sportswear enterprise that has sponsored key international marathons in over ten major cities in Greater China."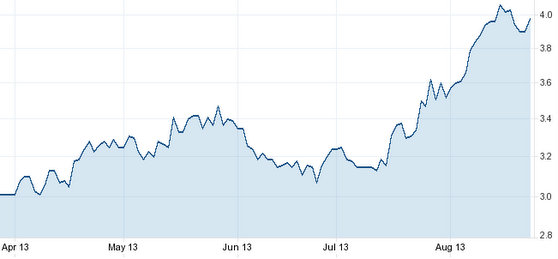 Xtep's Hong Kong shares have seen a hot summer. Source: Yahoo Finance

Mr. Ding added that Xtep had a four-pronged growth strategy to capture more market share and strengthen its bottom line.

"To uphold our leading fashion sportswear brand position in the face of a challenging market landscape, Xtep laid out four strategic imperatives including: 1) Reinforcing its leading fashion sportswear brand position through an effective dual-marketing strategy; 2) Focusing on popular sports and mass market segments of the sportswear market; 3) Imposing stringent controls over its retail distribution channels to ensure healthy development; and 4) Implementing effective supply chain management."

He added that in view of Xtep's strong net asset value and operating cash inflow, the board recommended an interim dividend of 10.0 HK cents (1H2012: 13.2 HK cents) per share, equivalent to a payout ratio of 50.8% (1H2012: 50.3%).

"To fully penetrate into the young generation market in China, Xtep implemented a celebrity endorsement strategy and successfully strengthened its young and energetic brand image. Our celebrity spokespersons include Nicholas Tse, Han Geng, Gwei Lun-mei, alongside the renowned US sprinter and London Olympics 2012 men's 100-meter bronze medalist, Justin Gatlin.

"Their youthful and trendy images as well as their distinctive personal character traits have fully expressed the group's product features and characters."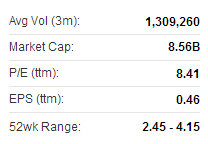 Xtep recently 3.91 hkdAdditionally, to improve its overall operational performance, Xtep adjusted its distribution network.

As of 30 June 2013, the total number of Xtep's retail outlets was 7,435. (31 December 2012: 7,510), representing a net reduction of 75 outlets, among which, 80% of Xtep outlets have adopted the DRP (Distribution Resource Planning) System, which enables the firm to precisely and promptly monitor retail inventory levels and review the sell-through rate of products.

Listed on June 3, 2008 on Hong Kong's main board, Xtep International is a leading PRC fashion sportswear enterprise. It is principally engaged in the design, development, manufacture, sales and marketing of sports footwear, apparel and accessories. Xtep boasts an extensive distribution network of over 7,000 stores nationwide covering 31 provinces, autonomous regions and municipalities across the PRC.
---


MEIKE: Interim revenue down 27.8%

Meike International (HK: 953) saw its first half revenue fall 27.8% year-on-year to 111.8 million yuan, leading to a bottom line loss of 60.8 million yuan versus a loss of 7.3 million in the year-earlier period.

"Although the Chinese government has established different policies to stabilize inflation and maintain economic growth, China's economy was still affected by the shrinking of domestic demand in the first half of 2013.

"In addition, the slow recovery of the global economy has persistently affected demand from both overseas and domestic markets," said Meike International Chairman Mr. Ding Siqiang.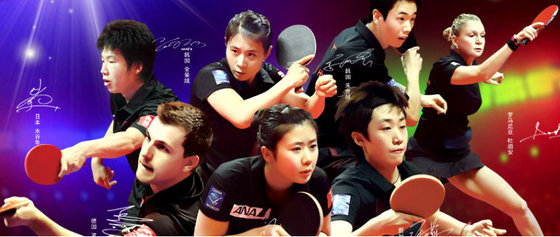 Meike had a challenging first half. Photo: Meike

Better revenues are usually expected in the second half of the year than in the first six months due to the seasonal nature of the sporting goods industry.

"Higher sales during the second half of the year are mainly attributed to the sale of winter clothing which generally has higher unit prices," Mr. Ding added.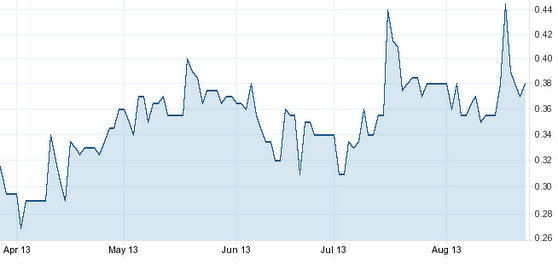 Like China's sportswear market, Meike's Hong Kong shares have been up and down of late. Source: Yahoo Finance

The interim gross profit margin increased to approximately 28.1% versus 27.2% a year earlier.

One bright spot was sales of sneakers and other athletic footwear in Meike's home market of China.

January-June revenue from domestic sales of footwear products increased 9.5% to 61.5 million yuan, mainly due to new product launches.

"These were well-accepted by distributors and the market," Mr. Ding said.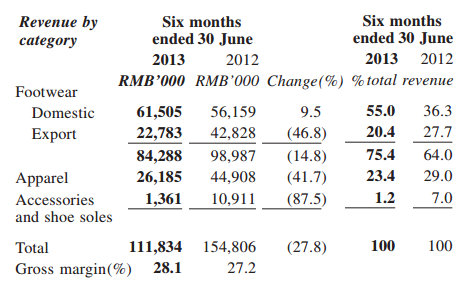 PRC footwear sales were a bright spot for Meike in the first half.
Source: Company

However, he said Meike is still facing intensified competition, deep discounts and intensive promotional sales of major local brands that affect the sales of Meike's new products.

"China's sportswear industry is still facing challenges from the over-expansion of distribution and retail channels, excessive inventory levels piled up and increasing operating costs over the past few years.

"Although some industry players have recovered, it is generally considered that intensifying competition will remain for a certain period of time."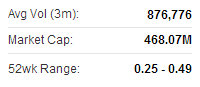 Meike recently 0.40 hkdHe said Meike has implemented an integration program with its distributors to integrate outlets with relatively small floor areas, high cost/low efficiency/low profitability to large floor areas and higher efficiency outlets.

Meike continued the integration program in the first half of 2013 and as a result the group had 19 distributors overseeing 871 outlets comprised of 543 Meike distributor outlets and 328 Meike retailer outlets as at end-June 2013.

"We will continue the integration program with distributors with supportive measures like upgrading shop images and providing intensive training programs to salespersons to enhance the quality of service, and we will also help distributors overcome challenges in the industry."

The end-June 2013 gearing ratio improved to 16.1% (31 December 2012: 17.3%).


---