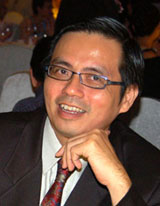 Leong Chan Teik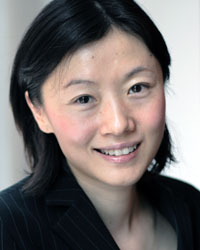 Kathy Zhang
NEXTINSIGHT, which is the only website of its kind in Singapore, was co-founded in mid-2007 by Leong Chan Teik, a former Straits Times senior correspondent, and Kathy Zhang, founder and MD of the Financial PR Group.

We:
a) Cover selected briefings organized by listed companies;
b) Cover selected overseas trips organised by listed companies;
c) Do interviews with CEOs of selected companies;
d) Produce content for publications such as annual reports.
e) Provide and moderate a forum for readers to discuss stocks.
We don't issue 'buy' or 'sell' calls on stocks as we are not analysts nor fund managers nor financial advisors. Our content is largely news in nature and may reflect the short-term trajectory of businesses which may sustain or may not.


Our contributors include informed investors who are our readers. Weekly, we send email alerts regarding our latest articles to a whole lot of readers registered with us. We welcome your suggestions and/or article contributions.

We are gratified that some readers have sent us (unsolicited) notes of appreciation, such as the following:


*** I strongly believe that the research work produced by NextInsight carries value. Your articles have good coverage on the non-quantitative aspects that are rarely available to retail investors.

*** NextInsight has consistently proven to be very informative and relevant. I honestly think their tagline "a hub for serious investors", is very appropriate. So that's the site that I make a point to at least peer at everyday.


*** I must congratulate you on your articles which are very useful and informative. They provide good analysis with a very objective view. Thank you and keep it up.

*** Thanks for including me on your email distribution list. Working with mid-cap companies and PRC-linked companies listed in Singapore and HK has been my personal interest over the last few years. I look forward to more information and updates on these areas.

---
OUR PARTNER:


Since starting in February 2006, ShareJunction has grown rapidly. Its regular monthly visitors now number in the tens of thousands. Pageviews reach over 2 million a month, and its advertising clients include big household names. ShareJunction (www.sharejunction.com) was set up for the Singapore stock market investors, and offers a lively forum and a wide range of tools to do technical analysis - for free.
---

HOW TO CONTACT US:

Tel: +65 6438 2990

To get our email addresses, click on the red line first:
Leong Chan Teik

: https://mailhide.io/e/7IzoK
Admin: https://mailhide.io/e/pq18F
---

TERMS OF USE

1.

No warranty for the website and/or materials
The content of this website is for your general information and use only. We produce a broad range of stories, some of which arise from our coverage of events, such as analyst briefings, organised for clients of Financial PR, Singapore's largest investor relations firm. NextInsight has ties with Financial PR.

Facts we rely upon are generally delivered by the spokesmen of the companies we write about and/or gathered from public sources. We expressly exclude liability for any inaccuracies or errors.

Neither do we provide any guarantee as to the timeliness, performance, completeness or suitability of the information.

2. Copyright
The copyright on this website is owned by NextInsight. However, you may circulate, download and print the articles for personal, non-commercial use only.

3. Exclusion of liability
Your use of any information or materials on this website is entirely at your own risk. It is your responsibility to ensure that any products, services or information available on this website meet your specific requirements. We do not produce material which meets the objectives of any specific financial and risk profile of investors.