DETEAM lands North China project
Coal upgrading and sales play DeTeam Co Ltd (HK: 65)
has
entered into a project management contract for the construction of production facilities in Xilinhaote City, Inner Mongolia with Dalian Shipbuilding.

The facilities will be capable of processing three million tons of low-rank coal and producing two million tons of clean brown coal per year.

The tentative total project cost is estimated at 460 million yuan, with DeTeam saying that the final contracted price will not exceed 560 million.


DeTeam is principally engaged in the production and sale of plastic woven bags as well as the production and trading of coal and low-rank coal upgrading in Northeast China. The Group has begun to engage in the low-rank coal upgrading business since last fiscal year. Currently, the Group operates a low-rank coal upgrading plant in Changchun with an annual processing capacity of 500,000 tonnes.
---

XTEP: PRC market remains 'challenging'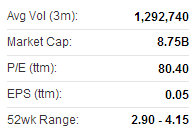 Xtep recently 4.02 hkdXtep International (HK: 1368), China's top fashion sportswear play, is still facing headwinds in its main PRC market, but is seeing an improved inventory situation.

"As the market landscape remained challenging, the Group has persisted in upholding various initiatives implemented earlier to strengthen its market position and hence, maintained the operational performance and profitability of its distribution channels.

"As a result of these unrelenting efforts, inventory levels of the retail channel continued to gradually recover back to a healthier position," said Xtep Chairman Mr. Ding Shui Po in a statement on the firm's website.

Meanwhile, Xtep maintained its "prudent approach" in order to improve the operational efficiency of its distribution channels.

"The Group proactively managed orders placed by distributors and authorized retailers at sales fairs, so as to better control the retail stock level.

"A flexible ordering policy was also adopted, ensuring adequate replenishment for future orders."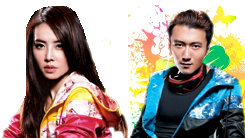 Xtep is China's top fashion sportswear play.    Photo: XtepXtep held its sales fair for the fiscal second quarter of 2014 in October 2013.

Orders at the sales fair declined by a "mid single digit" when compared to the year-earlier period, Xtep said on its website without providing specific figures.

Meanwhile, thanks to Xtep's real-time distribution resource planning (DRP) system, the sportswear firm was able to monitor the sell-through situation of its products.

Listed on June 3, 2008 on Hong Kong's main board, Xtep International is a leading PRC fashion sportswear enterprise. It is principally engaged in the design, development, manufacture, sales and marketing of sports footwear, apparel and accessories. Xtep boasts an extensive distribution network of over 7,000 stores nationwide covering 31 provinces, autonomous regions and municipalities across the PRC.

---
See also:

DETEAM Completes Bonus Issue

XTEP Steps Up Sports Promos