XTEP making big push into PRC sports market

Xtep International (HK: 1368), China's top fashion sportswear play, is getting a major brand promotion boost thanks to its proactive sponsorship of a wide range of events.

In July, Xtep sponsored the Men's Football Qualifier at the 27th Summer Universiade in Kazan, Central Russia, with the Chinese football team scoring four consecutive goals to stun Brazil 4–1 and secure an automatic bid to represent the PRC at the next Universiade.



Xtep's sponsorship of high-profile sporting events like the National Games is giving a boost to the fashion sportswear play's brand image. Photo: Xtep

Xtep plays a significant role in cultivating China's national youth team, which emerged from the 2012-2013 Xtep China University Football League.

As the sponsor of China's university football teams, Xtep has been committed to promoting the development of campus football in China, title sponsored CUFL teams and the Chinese College Futsal League (CCFL), which dominate the two major college football games.

Xtep management said the sportswear play will continue to provide unwavering support to the development of college football in China.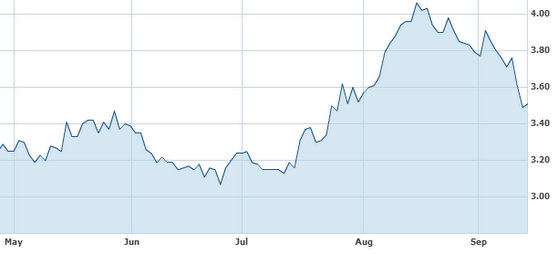 Xtep's recent Hong Kong share performance. Source: Yahoo Finance

Also in July, the Chongqing Municipal Sports Bureau and Xtep held a signing ceremony announcing that Xtep would be the world's top partner and sole apparel sponsor of the Chongqing International Marathon between 2014 and 2018.

The Chongqing Marathon is the 10th such race Xtep has sponsored in China and the first marathon Xtep sponsored in the country's western region.

"The cooperation with the Chongqing International Marathon marks Xtep's important move in developing in the western region, and while encouraging the public to participate in sports, Xtep will continue its efforts to promote the Infinite Fun Run spirit.

"Xtep is committed to promoting its 'Love Running, Love Xtep' brand philosophy through sponsoring various running events," said Xtep Executive Director Mr. Ye Qi.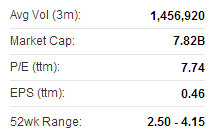 Xtep recently 3.59 hkdChina's Hubei Province delegation team at the 12th National Games recently held their foundation and swearing in event, with athletes donning gear specially designed by Xtep.

Volleyball is also important to Xtep's promotional campaign, with the Hong Kong-listed firm sponsoring the Tianjin Women's Volleyball Team's title defense at the 12th National Games.

As China's leading fashion sportswear brand, Xtep was the apparel sponsor of the National Games for the third consecutive time, and other than sponsoring the Tianjin delegation team, Xtep also provided apparel for the 13 other teams.

---

Sunwah: PERFECT SHAPE enjoys 'great response' to new beauty clinics

Sunwah Kingsway said Perfect Shape (HK: 1830) is benefitting from its push into the fast-growing beauty and slimming products and services market in Greater China.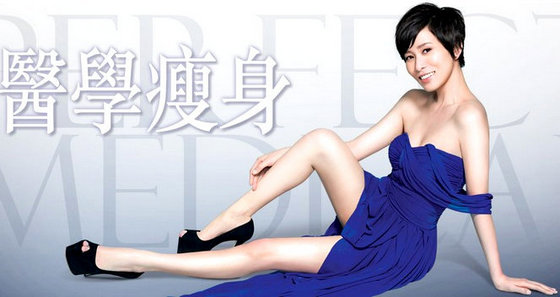 Perfect Shape hopes its slimming products lead to fatter margins. Photo: Perfect Shape

"Perfect Shape derives almost 70% of its revenue from China with the remainder from Hong Kong and Macau, and it sees huge potential for medical beauty services (e.g. Botox, anti-aging treatments, restylane etc), believing this is the new growth driver for the industry.

"It opened two medical beauty clinics last year and response has been great, with 1Q14 HK/Macau package sales increasing 40% to about 41 million hkd," Sunwah said.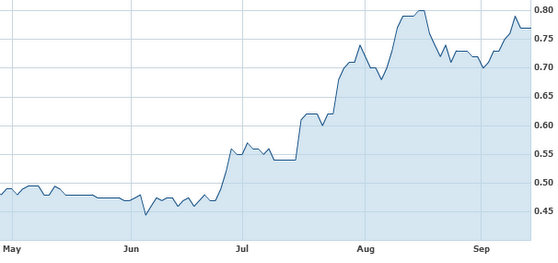 Perfect Shape's recent Hong Kong share experience. Source: Yahoo Finance

Perfect Shape, a well-established slimming and beauty service provider with eight centers in Hong Kong/Macau and 55 in China, opened a medical beauty clinic in Shenzhen this summer and is expecting license approval in three other cities (Guangzhou, Shanghai and Beijing) by September.

It also targets to open two more in each of the four cities by 2015.

99% dividend payout ratio

Perfect Shape declared a 99% dividend payout ratio in FY13, equivalent to an approximate 10% yield.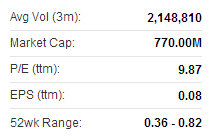 Perfect Shape recently 0.77 hkdManagement's dividend policy was to declare all annual distributable profit as dividends starting from FY13.

"With its reputable brand, we believe there is huge potential for Perfect Shape to expand its medical beauty market in China, and licenses are hard to come by with competition relatively low," Sunwah said.

The counter is currently trading at 9.0x and 8.5x FY3/14 and FY3/15 consensus PE, respectively.

"If they could replicate the success of their medical beauty business in China, we believe the company deserves a higher valuation," the research house added.


---

See also:

XTEP, MEIKE: Challenging Half For PRC Sportswear Plays

Sitting Pretty: MODERN BEAUTY, PERFECT SHAPE Both Looking Good