For Cordlife Group, approaching mothers-to-be and explaining cord blood banking is ideally and most effectively carried out in person -- at, for example, antenatal seminars and trade fairs.
But Covid-19 restriction measures have impeded that. The resulting slowdown in its business can be seen when comparing 1Q2020 with 1Q2021.
1Q2020 was before Covid lockdowns were implemented in many countries, while 1Q2021 continued to be under the shadow of Covid 19, making it the 4th such quarter.

On a y-o-y comparison, Cordlife's revenue in 1Q2021 dropped 21.9% to S$11.3 million.

Net profit came in at S$1.1 million (-28.4%).

Positives from a recent 1Q2021 update by Cordlife included the gross profit margin being steady at 63.3%.


Net cash ('m)

31 Dec 2019

31 Dec 2020

31 Mar 2021

49.7

71.2

73.9
And, strikingly, its net cash position rose by S$2.7 million from end-Dec 2020 to S$73.9 million.

Cordlife now has zero borrowings after paying off the last S$4 million of a property loan.

Its cash pile looms large in comparison with its market cap of S$91.9 million (stock price: 36 cents), making it an undervalued stock.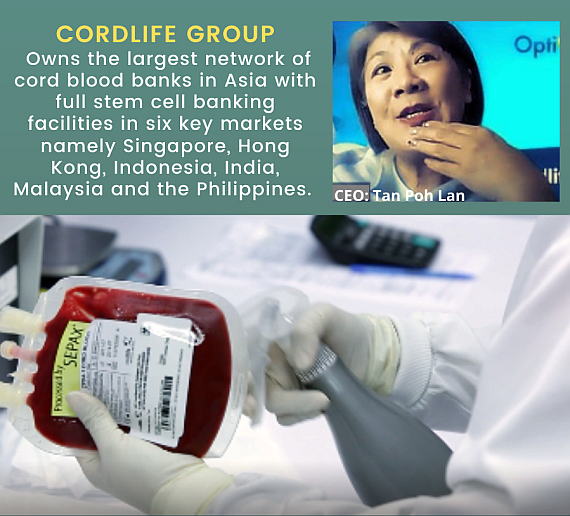 Cordlife Group is a market leader in Asia for cord blood banking. It has also expanded to store cord lining and mesenchymal stem cells, for instance.

As a natural extension of Cordlife's core business, it aims to become, more broadly, an expert in cryo preservation of human tissue, as CEO Tan Poh Lan highlighted at a 1Q2021 briefing.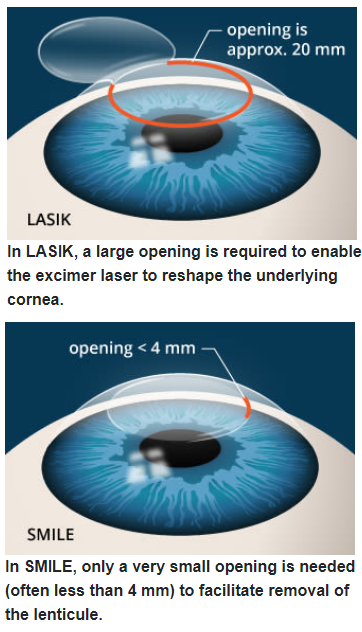 Cordlife's OptiQ programme offers 2 payment plans: either a $4,500 upfront payment for 20 years' storage, or a $1,800 payment for first year and $180 per year for the next 19 years of storage.
Image: www.allaboutvision.comNotably, Cordlife recently launched its OptiQ programme in Singapore, under which eye doctors extract corneal lenticules during Lasik operations on patients who sign up for the programme.

Their lenticules are sent to Cordlife for storage at below minus 150 deg C.

It's an investment for the future: The same lenticules can potentially be implanted in the same patient to treat his presbyopia and other ocular conditions in later life.

The potential of OptiQ is big as myopia is extremely common in Singapore: 82% of 20-year-olds suffer from this condition.

After starting off partnering with the Singapore National Eye Centre for this programme, Cordlife is building relationships with private doctors not only in Singapore but overseas, including Hong Kong and the Philippines.

Initially, the lenticules will be sent to Singapore for storage but Cordlife aims to help build local expertise for the lenticules to be processed and stored in those local markets.


In another area of business, diagnostics segment, Cordlife has grown it to account for 8% of total revenue versus 4% in 1Q2020.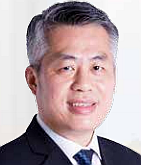 CFO Choo Boon YongNon-invasive prenatal testing is the leading revenue contributor.

New tests have been launched: pre-implantation genetic screening and endometrial receptivity test. They are tests done at IVF centres before an embryo is implanted in the mother's uterus.

Currently, Cordlife offers these tests in Indonesia and the Philippines.

Then there are "lifestyle tests" such as allergen tests that determine if a child is predisposed to be allergic to food such as eggs and milk or environmental factors such as mites.

Also, going beyond its cord blood banking business, Cordlife has been proactively working to develop an ecosystem with doctors and hospitals in their respective countries to encourage the utilisation of stem cells.


• It has a partnership with Makati Medical Center's Center for Regenerative Medicine.



•

It is also partnering SingHealth Duke-NUS Academic Medical Centre to advance stem cell technology to the first in-man clinical trial in Singapore.
While Covid restrictions have recently been tightened in many countries, Cordlife continues to fulfill its service as its business is considered an essential service.

So, its teams go and collect tissue samples and bring them back to labs, and process and cryo preserve them.

For more info, see 1Q2021 presentation material here.