In a business like Cordlife Group's, customer acquisition is made easier through face-to-face interaction than through virtual webinars.

For some two and a half years Covid-19 restrictions shut down trade fairs, and impacted Cordlife's client sign-ups.

With many countries transitioning to living with Covid as an endemic disease, business operations have returned to normal and Cordlife happily jumped back into the No.1 expo event that attracts parents-to-be in Singapore.

Held from 30 Jun to 3 Jul 2022 at the Singapore Expo, the event named Mummys Market reportedly attracted over 100,000 visitors.



The event featured a wide range of products and services for parents-to-be and their newborns.






Cordlife said it was unable to share information on the number of client sign-ups from Mummys Market event, as this is information that it does not disclose publicly.

"However, these events are usually important sources of leads and sign-ups, and Cordlife will be participating in more events in the next half year."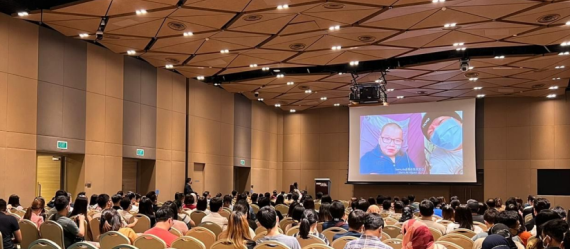 Cordlife's Laboratory Director, Dr Tang Kin Fai, gave a talk on cord blood and lining banking.

Stock price

38 c

52-week range

35 - 54 c

PE

15.7

Market cap

S$97.3 m

Shares outstanding

255.98 m

Dividend
yield

2.4%

1-year return

--

Source: Bloomberg
When Covid restrictions eliminated trade fairs and antenatal seminars, that impacted client sign-ups.

This was mitigated by digital initiatives of Cordlife, which owns the largest network of cord blood banks in Asia, as well as savings in selling and marketing expenses, and corporate travel expenses.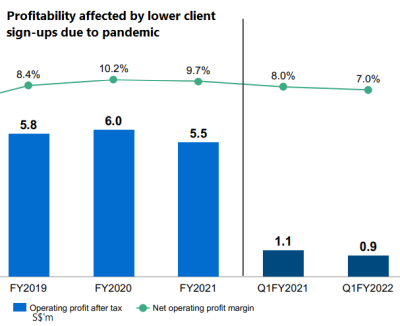 Cordlife Group CEO Tan Poh Lan said in the group's 2021 annual report: "FY2021 has been yet another challenging year for the Group. The COVID-19 pandemic continues to influence macroeconomic conditions across industries as countries around the world grapple with how to respond to new virus variants. This has impacted new client signups for our banking services over the year. Nevertheless, the Group remained agile and has adapted accordingly by venturing into new business avenues and increasing cost efficiency in our service delivery."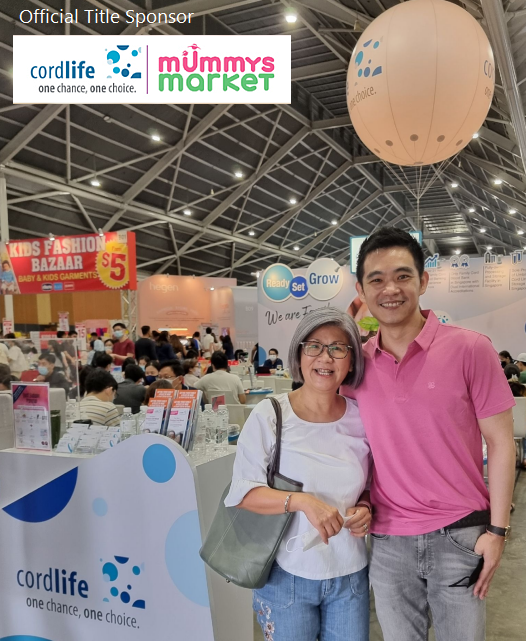 Cordlife Group's CEO, Ms Tan Poh Lan, with the Founder and CEO of Mummys Market, Mr William Chin.