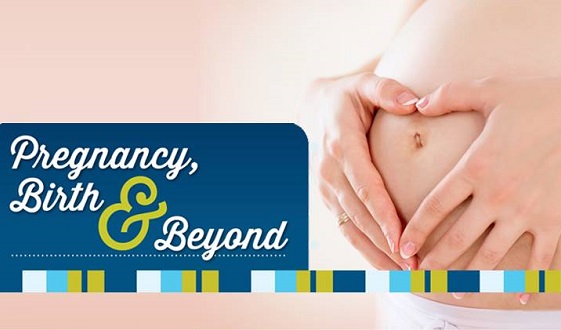 A baby's umbilical cord contains large numbers of stem cells which hold potential in the treatment of certain diseases that he or she may contract in later life. Cordlife is a leading provider of cord blood collection, storage and retrieval services. Company photo



INVESTMENT ANALYSTS have maintained their positive calls on Cordlife Group after it posted a 52.9% year-on-year increase in 1HFY2014 net profit attributable to shareholders and a one-cent interim dividend.

The stock closed at S$1.18 yesterday.

On Tuesday, Cordlife posted 1HFY2014 revenue increase of 31.3% to S$23.5 million, thanks to recent acquisitions.

Net profit attributable to shareholders was S$12.9 million, boosted by one-off gains related to its investment of 10% in China's leading cord blood bank operator, China Cord Blood Corporation ("CCBC").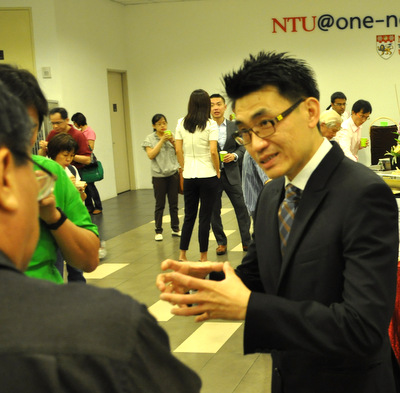 "From cord blood banking, we are transitioning into a multi-product healthcare catering to the mother and child segment," said CEO Jeremy Yee. NextInsight file photo

Initiatives by Cordlife to expand its scope of services include an MOU with Hong Kong-listed Golden Meditech (a manufacturer of cord blood banking equipment) for a JV to distribute Cordlife's products in China, as well as the introduction of non-invasive metabolic screening services in India last October.

When Cordlife CEO Jeremy Yee stepped down as CCBC's director in late September, the investment was reclassified from investment in an associate company to long-term investment.

The reclassification resulted in a one-off S$6.2 million gain for Cordlife.

Between 30 September to 31 December 2013, CCBC's stock price on the New York Stock Exchange rose from US$3.80 to US$4.01, resulting in another S$5.4 million in fair value gain on long-term investment for Cordlife.

Excluding non-core and one-off items, Cordlife's net profit after tax would have been S$3.4 million for 1HFY2014 versus S$4.5 million for 1HFY2013.



Tapping on fast growing markets

Cordlife is on an aggressive M&A strategy because it wants to ride the fast growing demand for cord blood banking, especially in emerging markets.

Deloitte and Touche Financial Advisory Services has projected high growth for private cord blood banking's incremental cord blood storage over 2011 to 2015, with CAGR for Indonesia at 38%, the Philippines 35%, India 35%, China 23%, and Singapore 9%.

Cordlife's recent initiatives to expand its regional footprint include:

1. Acquisition of 31.8% in Malaysia-listed StemLife during 2QFY2014

2. Acquisition of the cord blood and tissue banking businesses of ASX-listed Life Corporation Ltd in 4QFY2013. This includes its assets in India, the Philippines, Hong Kong and Indonesia.

"We expect stronger growth as Cordlife moves past digesting its newly-acquired entities and launches new products across its expanded platform in Asia," said Maybank Kim Eng analysts John Cheong and Gregory Yap in a report.



Below is a summary of questions raised by investment analysts at a teleconference held on Tuesday evening and the replies provided by Mr Yee.


Q: Can you give a breakdown of the growth rates across your various markets?

Our earnings growth from emerging markets exceeds 30%. During October to December 2013 (2QFY2014), the Group's consolidated top line grew 31.4%.

This growth is after netting off growth from Singapore (which is at steady state), as well as a drop in revenue from Hong Kong. (The Hong Kong government banned birth tourism by PRC mainlanders with effect from 1 January 2013).

The loss in revenue from Hong Kong was compensated by a corresponding increase in revenue from PRC hospitals, which benefited CCBC.

Q: Does your umbilical cord tissue banking service yield higher margins than for cord blood banking?

Yes, it does.

Q: When do you intend to launch your non-invasive metabolic screening service in the emerging markets?

We have already started providing the service in India. We are ready to launch it in China, the Philippines and Indonesia this month.

Q: Please elaborate on your JV with CCBC to jointly explore and develop new services based on cellular technologies.

The cellular technology was initially developed by scientists from NUS Medical School. The scientists incorporated a company known as CellResearch Corporation Pte Ltd which conducts biomarker tests on cord lining. We will channel customers to CRC and provide storage services for the cord lining.

Cord lining contains the largest concentration and robustness of stem cells compared to other cord tissues.

Medical treatments that use larger amounts of stem cells (such as growing cartilage in one's knee) can only be performed using cord lining stem cells.



Recent story: @ CORDLIFE's AGM: Insights Into Its Growth Potential