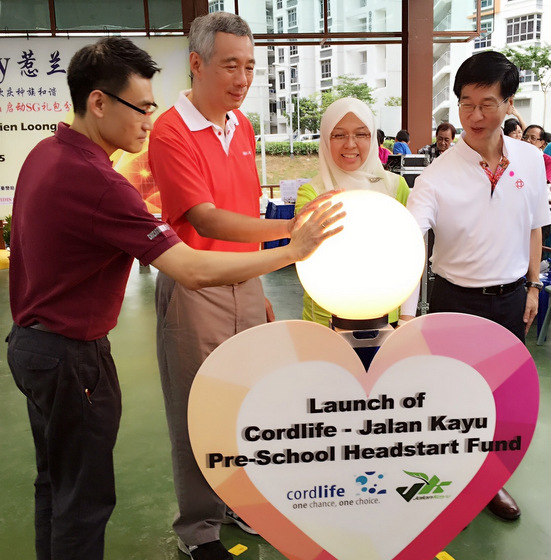 Putting their hands on the launch pad for the Jalan Kayu fund: (L-R) Cordlife CEO Jeremy Yee, Prime Minister Lee Hsien Loong, Grassroots Adviser Dr Intan Azura Mokhtar and People's Association Chief Executive Director Ang Hak Seng.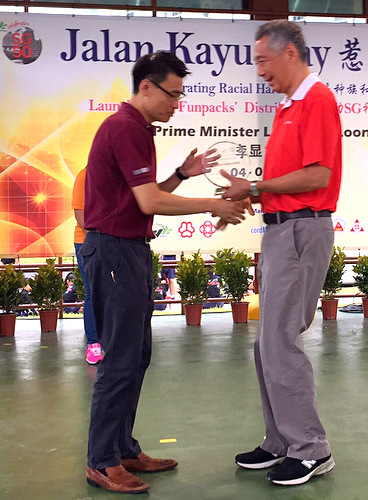 Prime Minister Lee Hsien Loong extends his appreciation to Cordlife CEO Jeremy Yee. CORDLIFE GROUP has committed to a sponsorship of $50K per year for 3 years to to help needy children in the Jalan Kayu community.

The Cordlife-Jalan Kayu Preschool Head-Start Fund will sponsor kids without money to go to pre-school.

At the Jalan Kayu Day, a community event, Cordlife Group CEO Jeremy Yee yesterday (July 4) received a token of appreciation from Prime Minister Lee Hsien Loong.


Cordlife has the largest market share of private cord blood banks in Singapore, Indonesia and the Philippines.

In Hong Kong and India, it is amongst the top three market leaders for private cord blood banks.

"We, Cordlife, are a consumer healthcare company catering to the mother and child and we have a keen interest in the well-being of mums and their kids," said Mr Yee.

"When it came to the attention of myself and my colleagues at Cordlife that there were families living in Jalan Kayu who were in need of financial aid to send their children to pre-school, we decided to commit to a three-year sponsorship to finance the Cordlife-Jalan Kayu Preschool Head-Start Fund.

"As the name of the fund suggests, it is our wish that no child shall be deprived of the chance to enrol in preschool and have a head-start in their learning journey. Through corporate social responsibility activities like this, we seek to contribute to the betterment of our local communities."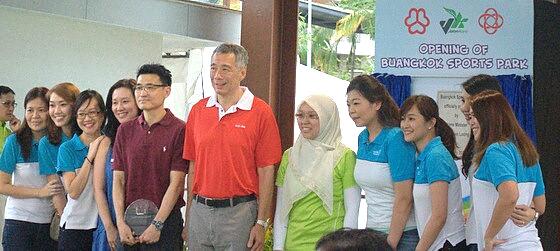 Cordlife staff pose for a photo with the Prime Minister.