Medtecs International, which ended FY20 with a record net cash position, made its maiden share buyback yesterday (8 March).
The Singapore-listed manufacturer of personal protective equipment (PPE) said in a filing that it bought 3 million shares between 92.5 cents and 96 cents.
Total cost: S$2.85 million, translating into an average price of 95 cents.

This is a fraction of the firepower that is latent in its cash and cash equivalents of US$87 million (S$116 million) as at end-2020.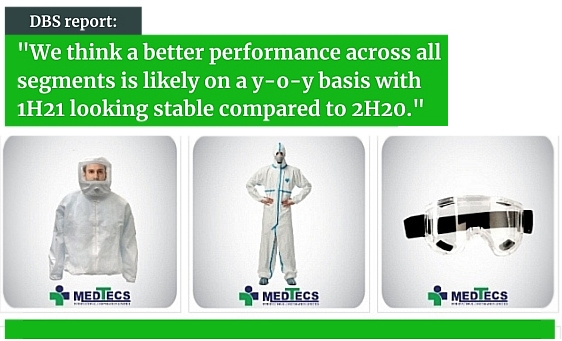 The 95-cent average buyback price fits nicely into the range of average prices (92.20 cents -$1.05) that its CEO, William Yang, had bought for his own account in 2020 as follows:

Dec: Bought 500,000 at $1.05 average.
Nov: Bought 1,000,000 at 92.20 cents average.
These prices are well below the $1.25 target price of DBS Research which pegged fair value being at 9.5X blended forecast FY21/22 earnings.

DBS, the only broker covering Medtecs currently, forecasts that Medtecs will earn US$74.8 million net profit this year.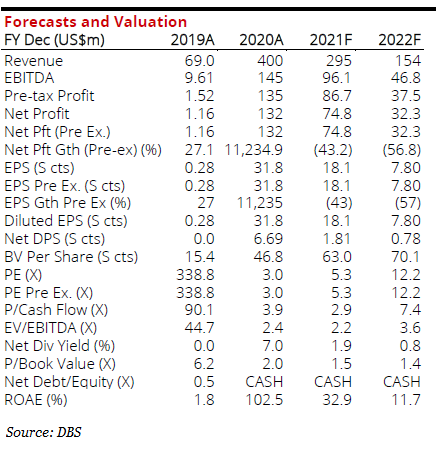 See also: MEDTECS: $1.25 target as PPE demand & selling prices stable