Excerpts from RHB report

Analyst: Shekhar Jaiswal
More Positive News Flow; Reiterate BUY
 BUY, new SGD1.25 TP from SGD1.15, 16% upside with c.4% FY20F yield, amidst expectations of continued improvement in China's aviation traffic in 2021.


China Aviation Oil

Share price:
$1.08

Target:
$1.25
YTD flight traffic at the Shanghai Pudong International Airport (SPA) is already running ahead of our expectations.

We maintain that in addition to a full recovery in domestic aviation traffic, a gradual but partial recovery in China's 2H21 international aviation traffic will support 2021F earnings growth.

We raise 2020-2022F earnings by 2-4%. Despite the strong share price performance, valuations remain compelling.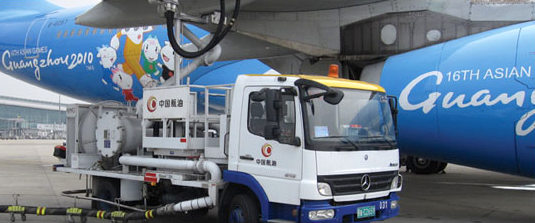 CAO owns a 33% stake in SPIA, the sole supplier of jet fuel for the second largest airport in the PRC – Shanghai Pudong International Airport.
Photo: CAO
 YTD aircrafts handled at SPA ahead of expectations. According to data released by SPA, the airport has handled c.270k aircraft movements this year till October, thanks to a strong improvement in domestic aviation traffic.

Monthly domestic aircraft movements at the airport are now running above pre-COVID-19 levels.

Annualising the YTD traffic would imply that SPA will handle c.325k aircraft movements in 2020.

This, although 58% lower YoY, is still higher than our previous estimate of c.285k.

Shanghai Pudong International Airport Aviation Fuel Supply Company (SPIA), which is the sole jet fuelling service provider at SPA, should see better-than-expected jet fuel volumes for 2H20.

SPIA, a 33%-owned associate of CAO, accounts for 65% of the latter's PBT.

 Anticipating strong jet fuel demand recovery. A recent Bloomberg report suggested that while the Lunar New Year is over two months away, CAO is already gearing up for an expected surge in air travel.

CAO, which is one of the largest buyers of jet fuel in Asia, is seeking to import c.25k tonnes of jet fuel for Jan 2021 delivery – its first buy tender since May.

While overall jet fuel import volumes in China are expected to remain below 2019's levels, traders are expecting a rise in Chinese jet fuel imports ahead of the Lunar New Year holidays.

We maintain that China, which has managed to keep COVID-19 under control within the country, could see a strong revival in international aviation traffic once an effective vaccine is made widely available in 2H21.

 Key downside risks: A delay in international aviation traffic recovery, and a reversal of the sharp improvement in China's domestic aviation traffic due to the resurgence of COVID-19 infections

Full report here.