Excerpts from RHB report

Analyst: Shekhar Jaiswal


♦ BUY, new SGD1.30 TP from SGD1.55, 34% upside plus c.5% yield
China Aviation Oil

Share price:
$0.89

Target price:
$1.30
We cut FY20-21F profit by 6-9% to reflect the decline in aviation traffic, especially in China.

China Aviation Oil's share price has declined on anticipated near-term earnings weakness, but its monopolistic position in China and cost-plus business model ensures profit and cash flow generation.

Moreover, a strong net cash balance sheet enables CAO to undertake large acquisitions.

It is trading below its NTA/share of USD0.95 (c.SGD1.30), and at an ex-cash 2020 P/E of just 2.5x.



Will deliver profits despite decline in jet fuel volume
The COVID19 outbreak has already stalled aviation traffic in China, and will continue to put brakes on international aviation traffic globally.

We now expect a 20% decline in jet fuel import volumes into China, as well as a 20% decline in jet fuel pumped by Shanghai Pudong International Airport Aviation Fuel Supply (SPIA) in 2020.

As the jet fuel imports into China is a cost-plus business, CAO will report profits, even if import volume declines.

While SPIA (33%-owned by CAO) could see margin pressure amidst the decline in jet fuel pumped at the Shanghai Pudong International Airport (SPA), we expect the business to remain profitable.


Valuations compelling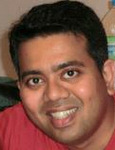 "Following the sharp decline in share price, CAO is now trading below its net tangible asset value per share and at 6.8x 2020F P/E (ex-cash FY20F P/E of just 2.5x). Our SGD1.30 TP implies 1.0x P/NTA, which we believe is reasonable for a profitable and FCF-generating business. In addition, given its significant net cash position (c.63% of its market cap); CAO should be in a position to undertake a sizable earnings-accretive acquisition."

-- Shekhar Jaiswal (phot0),
Analyst, RHB
♦ Recovery in Chinese aviation traffic should support a re-rating. With the gradual decline in new COVID-19 cases being reported in China, there is scope for an earlier-than-expected recovery in China's domestic aviation traffic.

While this will not support the recovery in CAO's jet fuel import volumes that are dependent on China's international aviation traffic, SPIA could report better-than-expected jet fuel volumes for 2020.

It is worth noting that SPIA accounts for c.65% of the CAO's PBT.

Stronger-than-estimated results for SPIA for 2020 should also lead to a resumption of dividend payments to CAO, thereby further improving the latter's net cash position.


♦ Risks to our rating. Key downside risks to our rating and TP are losses at its trading business despite all the risk control measures, opening up of the Chinese aviation fuel market risking CAO's monopoly, and a higher-than-estimated aviation traffic decline in 2020.


Full report here.