After KGI Securities initiated coverage of Sunpower this month, DBS Group Research has followed suit. Excerpts:

DBS analyst: Lee Keng LING


Full steam ahead


• First mover advantage leveraging on environmental protection trend and backed by stable recurring revenue


Sunpower

Share price:
61 c

Target:
81 c
• Steam plants expansion buoyed by defensive textile industry

• Further RMB2.3b injection into green investments to cement dominant position; Manufacturing & Services (M&S) segment is group's backbone

• Initiate with BUY and DCF-based TP of S$0.81

Green investments (GI) offers a perfect blend of growth and stability. Sunpower's new GI business offers resilience with its large exposure to defensive industries.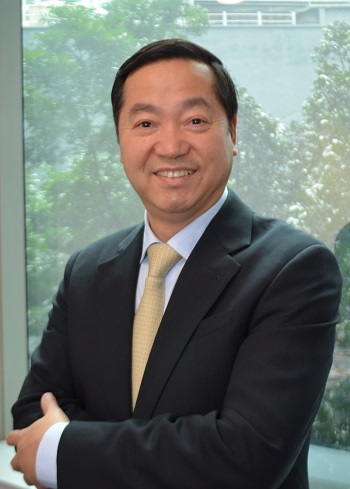 Guo Hong Xin, executive chairman of Sunpower. NextInsight file photoThe segment is also aided by supportive government regulations and a global push for environment protection. GI revenue is also recurring in nature, backed by long concessions of around 30 years.

As a first mover equipped with proprietary technologies, Sunpower is able to demand prepayments from its customers and generate high operating cash flows in GI.

GI organic growth to complement RMB2.3b in expected GI investments. We believe Sunpower will invest a further RMB2.3b in GI assets by FY21 to attain its equity investment target of RMB900m.

These new investments may potentially generate c.RMB970m and c.RMB275m in revenue and operating income.

Additionally, Sunpower is expected to further expand organically as plant utilisations still have room for growth.

This combined with the steady closure of small boilers and shifting of businesses to industrial parks will drive organic growth for existing plants.

Margin improvement in traditional manufacturing and services (M&S) driven by peak factory utilisation. Sunpower's M&S factory is operating at close to full utilisation on an order book of RMB2.5b.

The group is in a good position to cherry pick higher margin projects while keeping its order book steady.


Valuation: Initiate with BUY and DCF-based TP of S$0.81. Our valuation excludes a potential RMB2.3b in GI projects that Sunpower is expected to invest in by FY21F.

We estimate that including these projects would lead to FY22F earnings expanding by c.42% y-o-y.

Key Risks to Our View:
Downside risks to our call include unfavorable changes in the regulatory environment; steep rise in coal prices

Full report here.