Excerpts from UOB KH report

Analysts: John Cheong & Clement Ho
2021 To Be Year Of Transformation
Following the record PATMI achieved in 2020, 2021 will be a year of transformation for Sunpower.


Sunpower

Share price:
87 c

Target:
$1.11
In the midst of disposing of its order-driven M&S segment, Sunpower's focus will turn towards achieving scale as an industrial steam-power producer in China.

With enhanced cash flow generation ability and long-term revenue visibility, valuations should improve going forward, in our view.

Re-iterate BUY with a slightly higher target price of S$1.11.

WHAT'S NEW
• Awaiting approval for M&S disposal. Sunpower Group (Sunpower) will be holding a special general meeting on 16 Apr 21, to seek shareholders' approval for the proposed disposal of the manufacturing and services (M&S) business.

The manufacturing-based business will be sold to a special purpose vehicle owned by a consortium of China funds (64%), the group's two largest shareholders, Guo Hong Xin and Ma Ming, and certain employees of the M&S segment (36%).

• Attractive deal price raises probability of sale. The sale price for the M&S business of Rmb2.29b translates to 9.5x 2020 PE and a 27% premium over two independent valuers.

Furthermore, net proceeds per share of approximately S$0.3617 translate to 42% of Sunpower's current market cap, to be unlocked in cash.

Overall, we deem the deal as attractive, at a valuation more than twice the 5-7x typically ascribed by the street.

• Transformation towards highly scalable GI business. After the disposal of the M&S business, management will switch its focus towards the remaining green investment (GI) business.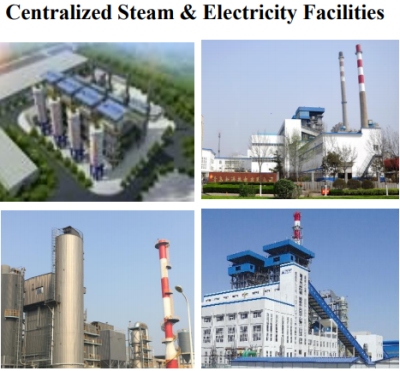 Sunpower's GI business supplies industrial steam to a wide range of industries.It is a stable asset-based business where Sunpower owns and operates industrial infrastructure projects which generate recurring income and cash flow through typically exclusive long-term concessions of 30 years.

This provides relatively superior revenue visibility and certainty over the M&S segment, which is an inherently cyclical, orderbook driven business that requires high working capital.

Management sees many business opportunities in the anti-smog sector in China, due to regulatory mandated closure of highemission polluting boilers and the structural shift to low emission centralised steam and electricity facilities.

STOCK IMPACT
• Share price to be supported by special distribution. Subject to shareholders' approval at the special general meeting, Sunpower will pay out a special distribution amounting to Rmb1.34b (approximately S$0.2398/share), split into two tranches from the net sale proceeds of Rmb2.02b.

After this, the remaining amount constituting Rmb681m will be used as capital for undertaking existing GI projects and general working capital (27%), as well as to repay payables due from the GI business to the M&S business (6%).

• Sunpower to become a fast-growing power-producer. Sunpower has nine plants in operation and two under construction.

With four of the plants acquired through M&A (almost half of its existing portfolio), acquisition opportunities have been abundant and the proposed M&S disposal would put the group in good position to source for more targets.


EARNINGS REVISION/RISK


• We have raised our 2021-22 net profit forecasts slightly to Rmb466m (+0.9%) and Rmb563.9m (+0.8%) respectively, following the slight beat in 2020 numbers.



VALUATION/RECOMMENDATION


• Re-iterate BUY with a higher target price of S$1.11 (from S$1.10), based on SOTP valuation. Our target price implies an attractive 11.4x 2021F PE.



SHARE PRICE CATALYST


• Faster-than-expected ramp-up of GI projects.
• More EPS-accretive acquisitions.

Full report here.