Sunpower's business is unique which, not surprisingly, befuddles many investors. So here's Sunpower 101:

Sunpower listed in Singapore since 2005 and has a 14-year track record of unbroken profitability and cashflow generation, consistent dividend payments and untainted corporate governance. It has two main business segments – green investments (GI) and manufacturing & services (M&S).

♦ The GI segment, Sunpower's growth driver, started operations in late 2017 and saw a rapid ramp up in contributions in 2018 and 1Q 2019. The GI business supplies steam, electricity and heating to factories and residences through centralized facilities on long term exclusive concessions.

♦ M&S is the foundation business, with its order book maintained at a record RMB2.5 billion as at April 2019. It manufactures environmental protection equipment and provides EPC solutions to 1500 customers in over 15 industries, of which 70% are repeat customers and exports to over 30 countries. Long-time customers include MNCs such as BASF, the largest chemicals company in the world, BP, Shell, Total and ExxonMobil, four of the world's oil supermajors, as well as the top three oil companies in China -- CNOOC, CNPC and Sinopec.


Notes from management presentation at 1Q19 results briefing:
Strong start to the year: Group revenue jumped 31% YoY to RMB812 million, gross profit rose 29% while underlying net profit rose 31% to RMB61 million.

Notably, EBITDA jumped 218%. It is a close proxy for continued significant improvement in cashflow.

Operating cashflow surged in 1Q2019 due to the rapid ramp-up of GI, up from an outflow of RMB37 million a year ago to an inflow of RMB91 million in 1Q2019.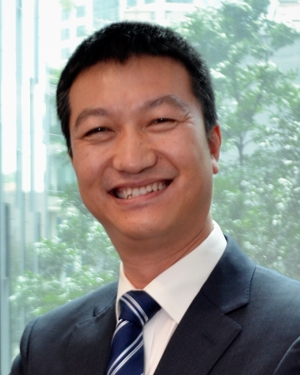 "Our model is unique because GI projects are usually able to require advance payments from customers due to their exclusive supplier status.

"This proves that GI has huge potential to generate long term, recurring and high quality cashflow. We believe this growth cashflow is sustainable and can be expected to grow in the future with the continued ramp-up in utilisation. This will help to support future capex and investment needs."

-- Frank Ma, executive director (photo)


Continued to grow earnings with quality. Despite GI contributing just 35% of group revenue, Sunpower has maintained its target of deriving 50% of recurring profits from GI, a target achieved ahead of schedule.

GI accounted for 51% of group segmental results in 1Q 2019 and 65% of group EBITDA.

GI's above expectations growth has enhanced the quality of earnings, despite being still in the early stage of development.

And we are far from the end, as GI projects are still ramping up and we are on track to build a sizeable GI portfolio.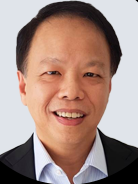 "With the now substantial contributions from the resilient GI business, we have weathered the turbulent effects of economic and political changes worldwide. Our GI customers comprise industries such as printing & dyeing that cater mainly to the domestic China market and are able to sustainably generate demand and robust cashflow. As such, we have built a stable foundation for 2019 and beyond."

-- Gregory Yap, Singapore Investor Relations Representative for Sunpower Group (photo)

Strong outlook: We expect a strong growth outlook in 2019 with the drivers on more fronts than ever, namely strong demand driven by structural drivers such as the closure of small dirty boilers, customers' organic growth, and more relocation activities of customers' factories into industrial parks.

Existing GI projects will continue to ramp up:

• Changrun will enjoy full year electricity sales compared to just 3 months in 2018, the adoption of sludge treatment, as well as operating efficiency improvement.

• Quanjiao, Lianshui and Jining Projects will also benefit from more demand from customers affected by the mandatory closure of the small dirty boilers that they can no longer use.

• Yongxing plant will also see a full year of contribution,

• Shantou plant is expected to enter trial production in 2H2019.

Finally, there may be potential M&A catalysts as management is proactively seeking new opportunities for investment or acquisition of new GI projects based on our strong pipeline of projects under evaluation.


The manufacturing and services (M&S) segment is expected to remain stable and growing, as the order book has been maintained at a record RMB2.5 billion as at April 2019.

It is also continuously expanding into new industries and overseas markets and we are focusing on high quality orders to improve yield.

For more info, see Powerpoint material for 1Q19 results briefing here.