Below are excerpts from UOB Kay Hian report last week:

Analyst: John Cheong
2018: Results Above Expectation; Better Earnings Quality


2018 core net profit represents 108% of our estimate. The 117.5% yoy leap in core net profit was driven by a strong GI segment which led to record revenue growth of 66% yoy.


Sunpower

Share price:
59 c

Target:
88 c
Earnings quality also improved. Full-year contribution from GI plants, continued ramp-up in GI projects and strong M&S orderbook should translate into a stronger 2019.

We raise our 2019F EPS by 7% and SOTP target price by 16% to S$0.88. Maintain BUY.

♦ 2018 results slightly above expectations; better earnings quality. Sunpower Group (Sunpower) reported 2018 core net profit of Rmb268m, up 87% yoy, driven by a 66% yoy leap in revenue.

Earnings quality has also improved on better gross margin and operating cash flow (+141% yoy).

The strong growth was underpinned by the Green Investment (GI) segment which saw a 384.4% yoy surge in revenue while Manufacturing and Services (M&S) revenue rose 39.3% yoy.

Moreover, gross profit grew in tandem with revenue to Rmb286m (+70.1% yoy) on the back of the ramp-up in the GI segment.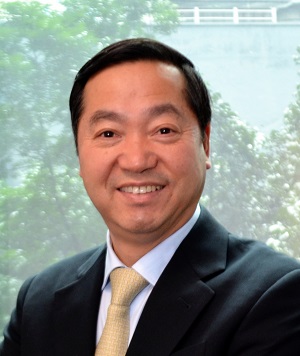 Guo Hong Xin, Chairman of Sunpower. NextInsight file photo♦ M&S: Continued to grow. The traditional M&S segment which supports the GI segment expansion delivered a strong performance, clocking in a 39.3% yoy growth in revenue to Rmb712.7m in 2018.

Sungroup's reputable track record is proven by the strong orderbook of Rmb2.5b as at Feb 19 vs Rmb1.9b a year ago.

Management said there is still room for margin improvement for this segment through better cost savings.

♦ GI: Projects under construction are on track and expected to contribute to earnings in 2019. Since the issuance of the second convertible bond and the acquisition of the Yongxing plant, Sunpower has seven GI projects in operation and two projects under construction.

We understand that the Xintai Zhengda project is expected to be completed by end-19 and the first phase of the Shantou project should contribute to earnings in 2H19.


STOCK IMPACT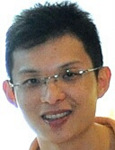 "Expect a stronger 2019 from full-year contribution from GI plants and continued ramp-up of existing projects. Management has earmarked the GI segment as the key driver for the group."

-- John Cheong (photo)


In China, Sunpower could benefit from the mandatory closure of small boilers and relocation of factories into industrial parks which allows it to secure more customers.

It will also see full-year contribution of electricity sales from the Changrun project (2018: only three months).

The Lianshui project expected to achieve full operations and the Shantou project will start contributing to earnings in 2H19.

EARNINGS REVISION/RISK


♦

We raise 2019 EPS forecast by 7% but maintain our 2020 EPS forecast.
♦ Risks include: a) higher leverage from expansion, b) project execution risk, and c) forex movements.

VALUATION/RECOMMENDATION
♦ Maintain BUY and raise our SOTP-based target price by 16% from S$0.76 to S$0.88, after incorporating higher utilisation rate for the GI projects.

SHARE PRICE CATALYST
♦ Faster-than-expected ramp-up of GI projects.
♦ Higher-than-expected project wins for the M&S segment.
♦ More EPS-accretive acquisitions.

Full report here.