Glory Sky Vision, an investment arm of high-profile PRC alternative investment manager CDH Investments, has entered into a conditional agreement to subscribe for US$110 million of convertible bonds issued by Sunpower Group, a specialist solutions provider of energy conservation projects.

CDH has about US$19 billion worth of assets under management, and is known as 'The Blackstone of China' for its savvy deal making.

Its performance has attracted the world's leading institutional investors into its funds, including California Public Employees' Retirement System and Canada Pension Plan Investment Board.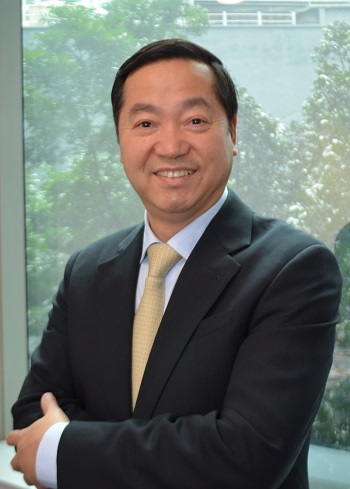 "CDH has in-depth knowledge of China and we welcome the partnership."
- Guo Hongxin
Executive Chairman
Sunpower
When fully converted, the Sunpower bonds will amount to 28.2% of Sunpower's equity on a fully-diluted basis, assuming full conversion at the initial conversion price of S$0.50.

Sunpower will use the proceeds from the issue of the bonds to expand into green investment projects.

On 7 December 2016, Sunpower announced that it was part of a consortium that successfully secured a RMB 3.2 billion public-private-partnership (PPP) project in Shantou Chaonan, Guangdong province

An investment budget of RMB 2 billion has been allocated to phase 1.

The entire PPP project includes cogeneration and centralized steam facilities, an industrial wastewater treatment plant, a water recycling plant, and related ancillary assets.

Sunpower is expected to participate in the design, build and operation of cogeneration and centralized facilities but will not be involved in the industrial wastewater treatment and water recycling plant.


Stock price

50c

52-week range

19.6c to 53.5c

Market cap

S$368.8 m

PE

11.42x

Dividend yield

0.24%

9M2016 net margin

8.5%

Source: Bloomberg, Company
China's smog governance policy requires the closure of any coal-fired boiler that is not able to produce more than 35 tonnes of steam per hour by 2017.

Sunpower has estimated a market size of S$108 billion for the centralized steam and electricity facilities that will be needed to replace obsolete coal-fired boilers.

The Group has secured BOT projects for 3 centralized steam and electricity facilities over the past year in Hebei, Jiangsu, and Anhui.

It posted net profit attributable to shareholders of RMB 87.5 million for the 9 months ended 30 Sep 2016, up 97.4% year-on-year.
For more information on its financial results, click here.