SINGAPORE IS NOW technically in a bear market....it's overdue....good news is that it should not be as bad as 2008.....what should your strategy be ??!!
Published on www.nracapital.com on Thursday, 14 January, 2016
At 2656 for the FSTI Index today we are 25% down from 3539 on 15 April 2015 and are technically in a bear market. I have been waiting for this since late 2014 as the bull market had already exceeded six years.

My current view is that this bear market is overdue and is likely to last about two years. It is not as bad as 2008 where we had for a short while a collapse of the global banking system. I was interviewed by CNA on 7 January 2016 about the markets which according to the producer had the highest views then. I attach the link for those who missed it.
The key points were and are:
a) There is no systemic risks to global markets with the Vix index in the low 20s



b) The correction was triggered mainly by the Fed rate hike in December and a change in asset allocation in January 2016; China's foreign exchange policy (which was not well thought through triggered weakness in the Chinese Yuan, emerging market currencies and commodities, I dont think China is heading for a hard landing just slower growth.

c) In a Business Times interview, I was quoted as saying we should stay out of the market in Q1 and look to re-enter or bottom fish in Q2 for a rebound in the second half of 2016 off the lows but still down for the year. I am maintaining this view

Investors should avoid banks, commodities and oil & gas till real values emerges – we are seeing some now in the oil & gas space

Technically I was looking for the FSSTI Index to find support at 2500


Strategy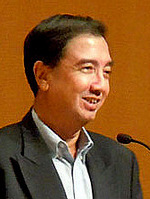 Kevin Scully, executive chairman of NRA Capital.As for blue chips I would be looking to accumulate my list is below:
Keppel Corp – accumulate below $5 and buy more aggressively at $3.90 its 2008 low

DBS start accumulating at $12.00

OCBC start accumulating at $6.00

UOB start accumulating at $15.00

Sing Tel start accumulating at $3.00

Sing Post start accumulating at $1.50
I will comment more on each stock and why in future posts.

Key message – don't panic its not as bad as 2008. A good buying opportunity in blue chips will emerge over the next few months.
The article was recently published on www.nracapital.com, and is reproduced with permission