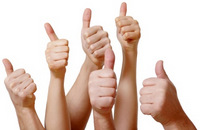 AMID THE 'noise' that online forums invariably generate, it's most gratifying when a forumer proves to be a really positive contributor. And his sharing leads to profits for fellow readers.

On NextInsight, one such forumer has turned out to be someone who goes by the name 'Joseph Yeo'.

His claim to fame rests in his 21 Dec 2013 post on his 5 stock picks and his ongoing comments on the fundamentals of the stocks.

His portfolio has jumped a whopping 58.6% in capital gain as of the weekend just over.


The stock with the most sizzle was Global Invacom, which is one of seven companies worldwide involved in the R&D, design and supply of satellite communication products to large scale satellite broadcasters (e.g. BSkyB and DISH Networks).

The stock price run-up probably was fuelled by Global Invacom's seeking a secondary listing on AIM board of the London Stock Exchange.

On the surface, the only "non-performer" was Excelpoint Technology -- but actually it has delivered a 0.8 cent dividend which amounts to a yield of 9%. Add that to the 2.2% capital gain and you get 11.2% which is not something to sniff at.


| | | | |
| --- | --- | --- | --- |
| | 21 Dec 2013 | 13 June 2014 | % change |
| Sunningdale Technology | 13.9 c | 17.4 c | 25.2 |
| Excelpoint | 8.9 c | 9.1 c | 2.2 |
| Federal International | 2.8 c | 4.3 c | 53.6 |
| Valuetronics | 24.5 c | 41 c | 67.3 |
| Global Invacom | 19.6 c | 48 c | 144.9 |
| Average | | | 58.6 |
The big gains from the other stocks rode on fundamentals of the businesses which Joseph appears to have been able to discern (with little or no help of analyst coverage as these stocks are largely small caps which are thinly, if at all, written about).

We suggest you read his posts to appreciate this better (see: Joseph Yeo: My 5 Small-Cap Picks For 1Q).

Understandably, we wanted to get to know Joseph a little better and he emailed back: "Yes, I am a full time investor. Been in the market for more than 17 years after my (early) retirement from the corporate world."

No, he did not work previously in the financial industry. He was part of senior management of a company, which gave him precious insights into business management, and he read a lot of the ideas and experiences of successful investors such as Peter Lynch, Jim Slater and Warren Buffett.

"My stock picks are mainly my own. I don't take recommendations or tips. Do my own research n analysis. My orientation is towards the company/business w emphasis on value.

"I concentrate on turnaround or under-valued companies or companies with potential high future growth. Federal is a turnaround company whereas Sunningdale is clearly on a growth path given their extensive restructuring. I think they (Sunningdale) are making all the right decisions."

While fundamentals appear to have driven a lot of the gains in his stock picks, we wish to remind new investors of the need to exercise extra care if they contemplate buying these stocks at current prices.

For now, on behalf of readers of NextInsight, we say: "Thanks a million, Joseph!"