Star Pharmaceutical -- which manufactures and sells both western and traditional Chinese medicine (TCM)-formulated prescription drugs -- was listed on 15 Feb 2006 at 35 cts per share.

It registered losses in 2011 and 2012 and turned around with a small profit of S$770k in 2013.

It began to show improved profits in the next 3 quarters in 2014, with S$1.0 mil for 1st qt, S$6.8 mil for 2nd qt and S$681k for 3rd qt.



Shares of Star Pharmaceutical, which is headquartered in Hainan island, China, tumbled in 2011 and stayed low in 2012 as a result of losses.
Chart: www.ft.com

Below are some reasons why I am vested in this company: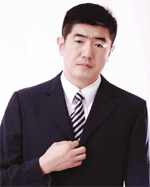 Star Pharm chairman Xu Zhi Bin.1. Turnaround company -- after losses in 2011 and 2012, the company turned around in 2013.

2. Improved quarterly profits for FY 2014. The S$8.6 mil profit in the first 9 months included an one-off gain of S$6.1 mil from the disposal of subsidiaries.

3. Impressive profits at 9 mths.

4. Company has no debt.

5. Huge cash pile. Company has cash and cash equivalent of S$11.8 mil.

6. Low capitalisation: Company is capitalised at only S$15.2 mil based on closing price of 6.5 cts per share on 12 Dec. This is grossly under valued considering that the company has a cash horde of S$11.8 mil and 9 mths profits of S$8.6 mil.

7. Small number of shares : 234 mil shares.

8. Trading below NAV of 12.2 cents against closing price of 6.5 cts as of 12 Dec '14

9. Low forward P/E -- less than 2 based on current 9 mths earning (inclusive of one-off gain).

Above are just my thoughts on the company. There are other good reasons why I am vested. If time permits, will share details.

Pls note ... What I expressed are just my thoughts/perceptions and they can be right/wrong. Take care n all the best!

More discussion on Star Pharmaceutical can be found in this forum thread.