This article was recently published on www.nracapital.com and is republished with permission.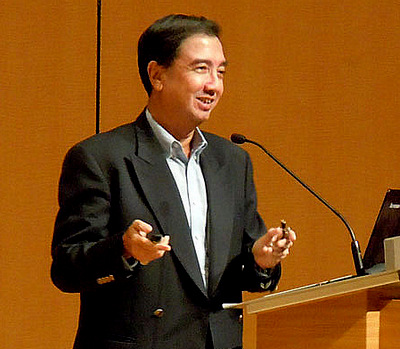 Kevin Scully, executive chairman of NRA Capital. Photo: CompanyJAYA HOLDINGS shares spiked up on 9 January 2014 from S$0.73 to the S$0.82 on higher than daily average volume of 8.9mn shares.

This 12.3% gain on volume prompted an SGX query and the company replied that it was in compliance with its Listing obligations in terms of material disclosure.

A number of rumours and factors were cited for this rise:
a) better than expected Q2-2014 results which were released on 21 January 2014 as the results were due to be released in the third week of January 2014
b) a catch up rerating following the listing of Pacific Radiance. Pacific Radiance shares. Pacific Radiance shares rose 2.5 cents to S$0.995 (2.6% gain) on 9 January 2014 on higher than average volume of 10.8mn shares.
It wasn't a sector rerating because sector leader Ezion actually fell 3 cents on 9 January 2014 to S$2.34 on normal volume
c) possible takeover at NAV – I heard this rumour while playing golf two weeks ago
Since then the Q2-2014 results have been released and were inline with expectations – no major surprises.

Revenue fell 70% to US$33mn in the absence of vessel sales while net profit rose 11% to US$7,2mn.

The company declared an interim dividend of 1 cent and recently went ex-dividend. With the recent correction in the stock market the shares of Jaya fell to 73.5 cents on 3 February 2014 but rebounded to 80 cents yesterday on 3.7mn shares.
Comment

Jaya is one of My Stock Picks because it was deeply undervalued at the height of its financing crisis and subsequently shareholder crisis.

Its shares have recovered inline with the recovery in the OSV market and its balance sheet has improved to a net cash position.

I was pleasantly surprised that they paid a generous dividend in FY2013 which pushed the dividend yield past 7% last year.

My price target was its NAV and the latest NAV in its Q2-2014 results was US$0.691 or about S$0.88.

I don't know if the takeover rumour is true but the stock remains undervalued and if they continue their dividend policy its running yield remains attractive so you are paid to wait.

There is still market risks but any weakness in the shares provides a medium term buying opportunity.

The price chart (Bloomberg) below shows where the Jaya share price was when it was the sector leader - this position has now been taken over by Ezion.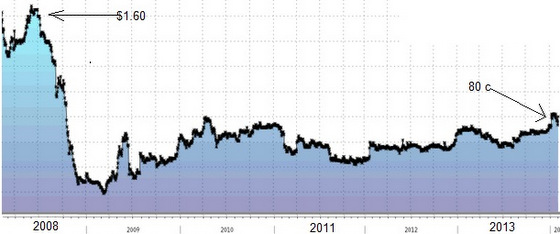 Recent story: JAYA HOLDINGS: Target prices 90-91 cents, pegged by CIMB, DBS Vickers