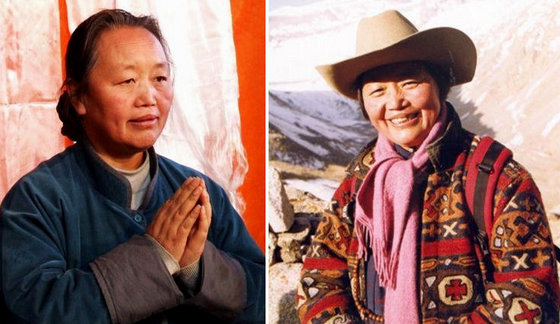 Cheezheng Tibetan Medicine Chairperson Ms. Lei Jufang has a net worth of over one billion usd. Photos: imageschina, richonline

MS. LEI JUFANG, chairperson of Shenzhen-listed Cheezheng, has ridden the stunning success of her traditional Chinese medicine (TCM) firm to the tune of a net worth of over one billion usd.

Born in 1955 in the northwestern Chinese province of Gansu, one of the PRC's poorest, Ms. Lei nevertheless has gradually risen to become one of the country's wealthiest women.

Gansu Province is renowned as a source for wild medicinal herbs used in traditional Chinese medicine – a geographic factor which influenced the billionaire's business direction later in life.

In 1995, she founded Cheezheng Tibetan Medicine (SZA: 002287) in Linzhi, Tibet and currently serves as the TCM firm's chairperson, owning 81% of its issued shares.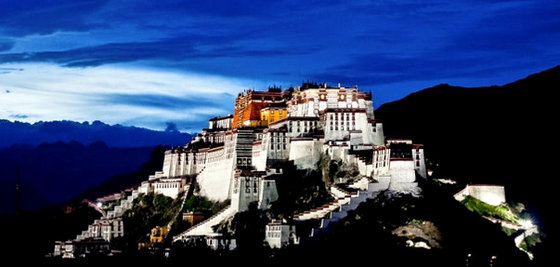 Tibet's high altitude -- home of A-share listed drugmaker Cheezheng -- is the ideal environment for traditional medicinal herbs. Photo: sx152

The drugmaker mainly focuses on painkillers in the form of plasters, powders and ointments as well as respiratory remedies.

"The increasingly busy and stressful lives of Chinese have brought about a growing number of chronic illnesses not often seen in the country's past.

"Furthermore, environmental issues are giving rise to more respiratory ailments, and all of these factors lead to an ever-growing market for Cheezheng's medicine products," she said in a recent local media interview.

Self-made billionaire Ms. Lei graduated from Xi'An Jiaotong University in 1977 with a degree in vacuum physics -- a subject which is well-suited to the exacting synthesis methodologies and long-term preservation of some of the Tibetan herbal medicine products her firm specializes in.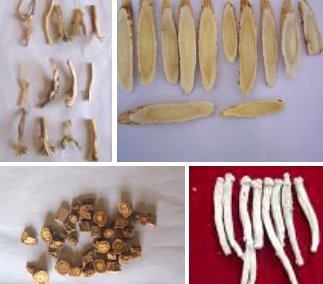 Tibetan herbs used in medicines. Photos: CheezhengShe was an early standout as an engineer, winning several awards and bringing her to national attention.

After Ms. Lei took her firm public in 2009, Cheezheng has reported profit margins around the robust 20% mark, a tempting level which helped boost the company's share price over the years.

In fact, Ms. Lei's nearly eight billion yuan enterprise is recently trading at around 23.5 yuan – almost double late 2012 levels.

Her group has four drugmaking factories and a research institute, all in China, with 30 sales branches across the PRC and exports to North America, Hong Kong, Malaysia, Singapore and South America.

But Ms. Lei's stunning riches have apparently not gone to her head and she always remembers her humble roots.

Raised in one of China's poorest areas in the 1950s and 1960s, she has said in local media interviews that the painful memory of grinding poverty as a youth has never vanished completely and she still insists on finishing all the food on her plate – a rarity for a modern-day billionaire.

Her post-university days were spent at a science academy in Lanzhou – capital of her native Gansu Province – teaching physics as an assistant professor.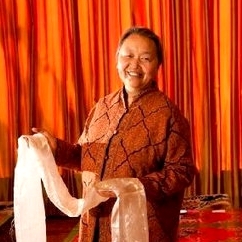 PRC billionaire Ms. Lei Jufang developed an early interest in Tibetan religion and medicine. Photo: umiwiIt was during this time that she developed various commercially-viable vacuum sealed methods to preserve food.

And given the technology's applications to medicinal products – as well as the proliferation of traditional herbs growing in the area -- her transition to a TCM baroness and technical wizard was only a matter of time.

Her youthful curiosity led her to travel to Tibet, as she found the culture and religiosity of the region very alluring.

She said she was transfixed during one visit to a Tibetan temple by an anatomically accurate and highly detailed drawing of a human, with the bodily structures and musculature meticulously represented.

The ubiquity and seeming efficacy of the Tibetan herbal medicines high up in the Himalayan plateau came as a surprise to Ms. Lei at the time as the product preservation technology and lack of modern transportation infrastructure at the prohibited the local remedies from being made available to distant parts of China.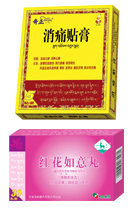 Some of Cheezheng's TCM products.
Photos: CompanyTherefore, Ms. Lei's technical expertise in vacuum packaging and her rapidly growing interest in all things Tibetan – both religious and medicinal – were the perfect prescription for success in becoming a TCM tycoon.

Using her broadening circle of professional acquaintances and her stellar national reputation as an engineer, she was able to use her influence to help promote her Tibetan herbal medicines and remedies to a growing number of Chinese Olympic athletes.

This of course put Ms. Lei and her company's brand name on the national stage, and the rest is history.

Her listed enterprise today employs over 1,000 – the vast portion of whom are ethnic Tibetans.

Ms. Lei's love for the mountainous province and its strong local Buddhist beliefs at first stirred her conscious, given her billionaire status.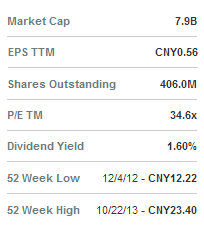 Cheezheng recently 19.40 yuanBut she eventually found herself at peace with her riches and religion.

"I was told that as long as your motivation is pure and you put your money to good use, it is fine," she said in a recent interview.

Ms. Lei's devotion the helping others get healthy – and getting rich into the bargain – is still as healthy as ever.

"This year, our plan is to help prevent, cure or relieve more and more ailments," she recently said.

Cheezheng Tibetan Medicine Co Ltd is principally engaged in the research, development, production and sale of Tibetan medicine. The Company primarily offers medicines under emplastrum, ointment, granule, crude drugs and others. The Company's products include external pain relieving series, including Cheezheng Xiaotong emplastrum, Qingpeng ointment and Baimai ointment, as well as oral medicine series. The Company distributes its products within domestic market and to overseas markets.


---

See also:

CHEN JINXIA: Billionaire Quietly Persevering Through Tragedy


For more on Ms. Lei Jufang, see:

http://stock.sohu.com/20130312/n368458619.shtml

http://news.hexun.com/2009-08-11/120434333.html