Singapore-listed Leisure Group has reached a new milestone in the global expansion of its ESCAPE brand with the signing of a definitive agreement with Sri Lankan-listed Elpitiya Plantations PLC.

The latter is an associated company of Sri Lankan blue chip conglomerate Aitken Spence PLC.

The agreement is to develop and operate theme parks under the "ESCAPE" brand in Sri Lanka.

Elpitiya will sublease a plot of land to a joint-venture company, Venture Valley Pte Ltd, of which Sim Leisure holds a 51% interest while Elpitiya, 49%.


Venture Valley will construct and operate ESCAPE Sri Lanka under Sim Leisure's expertise.

Construction of Phase 1 on 30 acres of land will commence this year, targeting for opening to the public at the beginning of 2021.

ESCAPE Sri Lanka will be situated between the capital city of Colombo and the southern beach resort city of Galle.


Sri Lanka is renowned for its rich natural environment and clean coastlines.

The island nation of 21 million people has a massive untapped domestic tourism sector, which has witnessed a significant increase over the years as its standard of living improves.

Local tourists far exceeded the 6 million recorded in 2014.

Furthermore, Sri Lanka enjoyed 1.91 million international tourists in 2019.

The opening of this world-class theme park will provide a family-friendly attraction this country has never seen.

Sim Leisure also sees the potential in Sri Lanka's fertile economic landscape.

The island republic's highly educated population will provide the Group with an excellent opportunity to train the local workforce in ESCAPE's park operations for further development.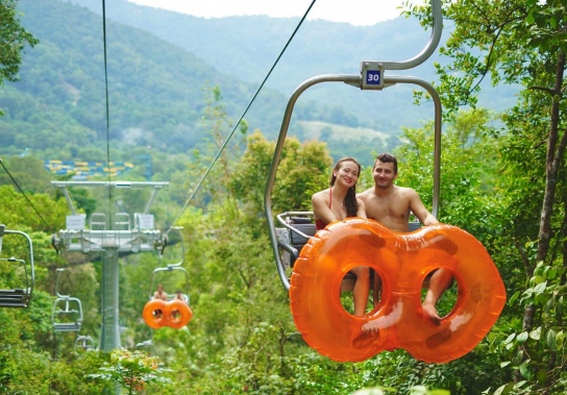 Chairlift to the start of a 1.1 km water slide, the world's longest, in Sim Leisure's theme park in Penang. Photo: Company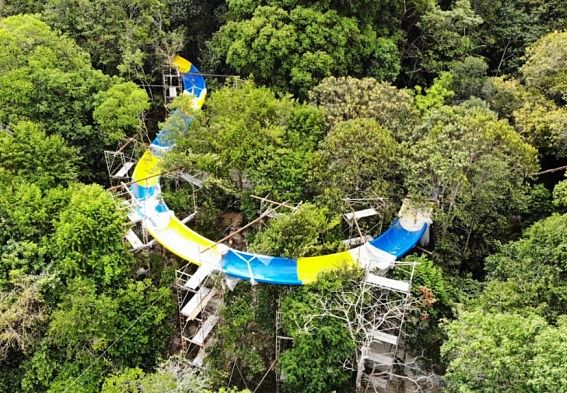 The Penang water slide during its construction.

Combined with a relatively low cost of doing business and Sim Leisure's first-mover advantage, ESCAPE Sri Lanka is poised to yield commercial and financial success in the years to come.

Founder & CEO of Sim Leisure Mr. Sim Choo Kheng said "We see a remarkable opportunity in bringing the "ESCAPE" brand to Sri Lanka's domestic tourism landscape. Sri Lankans are very eager for a world-class tourist attraction, and we are very excited for this chapter of Sim Leisure's regional growth."

Sim Leisure Group also has plans to foray into China's market with a number of potential sites for upcoming theme park development projects.