Unique. Cheery. And great marketing.



A Chinese New Year greetings

video sent out by Sim Leisure gets the thumbs up from people who received it.

No surprise, when it features muscular young men and lovely young women, some performing stunts.

The setting was the Escape Them

e Park in Penang, Malaysia, which is owned and operated by Sim Leisure.


Some visuals of the video were breathtaking, shot from drones and underwater cameras.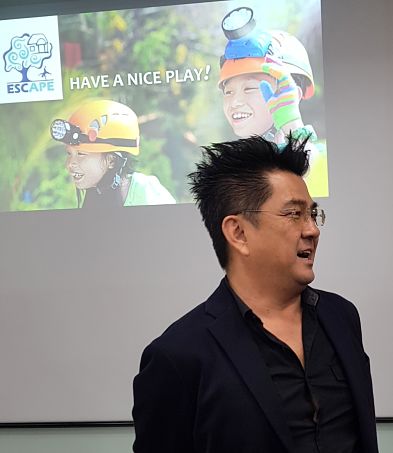 CEO Sim Choo Kheng. NextInsight file photoSim Leisure listed on the Singapore Exchange in March 2019.

Its claim to fame: A 1,111-metre long sliding tube that has been officially recognised as the world's longest by Guinness World Records.

(For more on the company, click on the story links at the bottom of the page.)

Check out the video - and huat ah!