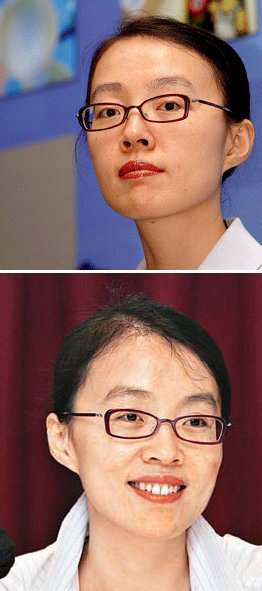 Ms. Chu Lam Yiu, the elusive head of Huabao Intl, has over two billion reasons to smile. Photo: kinunion, orienddailyMS. CHU LAM YIU, Chairperson and CEO of flavoring and fragrance giant Huabao International (HK: 336), has famously never agreed to a media interview.

But the low-profile 42-year-old worth over two billion usd has made a lot of headlines with her successful defense of her Hong Kong-listed firm against negative reports from short-selling investors akin to the recent attack on Singapore-listed China Minzhong by Glaucus.

Last year, Huabao International suspended trading of its shares for a week following a negative research report from Anonymous Analytics (AA) – a cousin organization of hacker group Anonymous.

In the scathing 44-page document "Smoke and Mirrors," AA accused Huabao of overpaying for several entities purchased from Ms. Chu while also calling into question the accuracy and veracity of the firm's financial data.

AA is the same group that targeted Hong Kong-listed vegetable supplier Chaodao Modern Agriculture, sending its shares plummeting and prompting a credit rating downgrade to junk status by Moodys.

AA had assumed short positions in Huabao's shares and thus stood to gain from any share-price falloffs.

Despite her lengthy rebuttal to the accusations made by AA, Huabao's sharp share price fall knocked her down a few notches on the country's totem pole of the richest citizens.

However, Ms. Chu managed to convince the investing community to come back into the firm's fold, and Huabao's share price in Hong Kong recovered to near pre-crisis levels a few months later.

Part of the attraction to reinvesting in Huabao at the time was Ms. Chu's pledge to raise her equity stake in the firm "as soon as it is practical."

She is a hard woman to define, let alone track down.

Even the Hurun Rich List, China's answer to the Forbes's ranking of the wealthy, has basically thrown up its hands in frustration.

"As for any personal details or characteristics of Ms. Chu, we basically rely on the statements she makes in Huabao's annual and interim reports," Hurun admitted in a statement at the time of its annual rich-list ranking.

The PRC's other female US dollar billionaires like SOHO's Zhang Xin along with fellow property baronesses Chan Laiwa, Wu Yajun and Yang Huiyan, are more than happy to take media interviews and their personal life stories are easily accessible online.

However, Huabao's Ms. Chu is a virtual no-show on the Internet.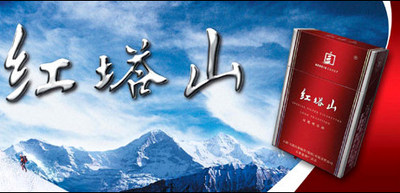 Hongtashan and other leading PRC cigarettes are clients of Huabao. Image: HongtashanForbes has called her "one of China's most successful – and most secretive – entrepreneurs, as well as being one of the youngest self-made female billionaires in the world."

There are some facts about Ms. Chu that have found their way into the public domain.

Born in Sichuan Province in China's Southwest in 1970, she left a very positive impression on her business professors, and with their encouragement she set up a fragrances trading company in Beijing not long after earning her college diploma.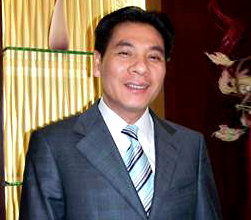 Ms. Chu married Mr. Lam Kwok Man, nicknamed the 'King of Flavorings'.
Photo: fhkaOn her many business trips between China's political capital of Beijing and the country's undisputed financial capital of Shanghai, she befriended Mr. Lam Kwok Man, nicknamed the "King of Flavorings."

The two eventually exchanged vows, with the newlyweds then working in tandem to manage Mr. Lam's flavoring enterprise – Huabao Co.

With Ms. Chu's business acumen, industry experience and youthful vigor, the Shanghai-based firm quickly expanded, with a concentration on the production and distribution of flavorings for food and tobacco as well as fragrances.

The fast-growing firm soon counted among its clientele some of the PRC's biggest names in the cigarette business including Hongmei, Hongtashan and Hademen.

Soon after, Ms. Chu founded Huabao International Holdings in 2004 and then launched its IPO in Hong Kong two years later, growing it into a flavorings giant with a current market cap of 10.4 billion hkd.

Ms. Chu originally founded the precursor to Huabao in 1996 at the tender age 25.

She currently owns around 40% of Huabao and ranks 39th on the Forbes China list.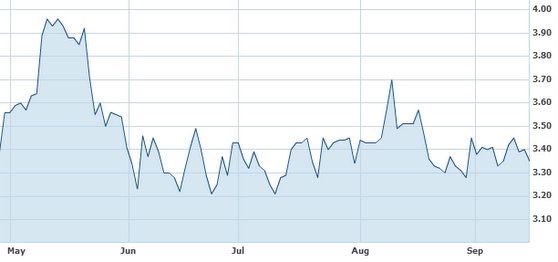 Huabao's recent Hong Kong share performance. Source: Yahoo Finance

Ms. Chu has successfully led Huabao International become China's No.1 tobacco flavoring play with an over 50% domestic market share.

She is also a master at relationship building, or guanxi in Mandarin Chinese, despite her very reclusive posture vis-à-vis the media.

As the power and face behind Huabao, Ms. Chu has managed to sign on and protect lucrative, long-term supply contracts with China's top state-owned tobacco producers.

This stellar achievement was accomplished in the context of Beijing actively seeking to boost the market share of the top PRC tobacco brands in the global market, some of whom were not Huabao clientele.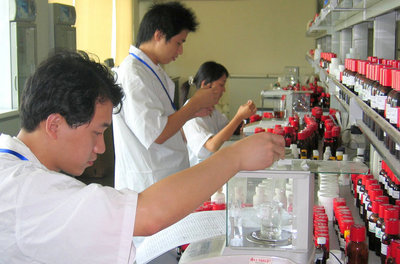 Huabao International specializes in flavors, fragrances and reconstituted tobacco leaves. Photo: HuabaoMs. Chu, now a resident of Hong Kong, has practiced a two-pronged expansion campaign: make the proper political connections to smooth the road forward, and buy up competitors along the way to boost brand image and market share as well as attain an economy of scale.

Her political prowess must have impressed the right people as Ms. Chu is a member of the Fifth Chinese People's Political Consultative Conference Committee in Shenzhen.

While shaking all the right hands in the nation's halls of power, she is also inking M&A deals in a growing number of boardrooms.

In 2010 Huabao took over Qingdao Qingda, an aromatic raw materials and food ingredients play.

Huabao also acquired a 60% stake in Yunnan Hua Xiang Yuan Flavours and acquired Guangdong Province Jinye Reconstituted Tobacco Leaves Technology Development Co.

She said Huabao's expansion strategy involved seeking out new growth drivers by migrating further into F&B flavorings and diversifying away from an overreliance on tobacco, which currently constitutes around 70% of group revenue.

Despite the billionaire baroness' desire to boost Huabao's brand recognition, Ms. Chu herself still prefers to remain as anonymous as possible.

When a researcher from Hurun recently arranged to meet with staff at Huabao's Shenzhen headquarters, things didn't turn out as expected.

"The staff immediately became very protective of their boss and seemed to be on edge the whole time I was introducing myself, despite having already been cleared for a visit.

"'Our boss always prefers to keep a low profile and never accepts media interviews, so we suggest that you leave now'," the Hurun staffer was curtly told.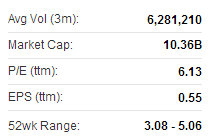 Huabao recently 3.32 hkdEven a woman claiming to be Ms. Chu's personal secretary said she had no namecards of her own.

"Ms. Chu is currently overseas. But even if she were here, she would not be able to meet you," the Huabao staffer added.

Another Huabao employee told the reporter: "Ms. Chu seldom appears even before us, and never talks about personal matters.

"Therefore, we know a lot about how she took Huabao public and what the current strategy is, but we know little about Ms. Chu the woman and virtually nothing about any of the challenges and bumps in the road she surely faced along the way."

Perhaps we must adopt Hurun's approach and simply wait for Huabao's annual report to be released before learning any more about the firm's mysterious, media-shy elusive billionaire tycoon.

---

For more on Ms. Chu Lam Yiu, see:

http://www.baike.com/wiki/%E6%9C%B1%E6%9E%97%E7%91%B6

http://finance.sina.com.cn/china/hgjj/20080512/10084857168.shtml

http://wenku.baidu.com/view/bde400d4b14e852458fb5733.html