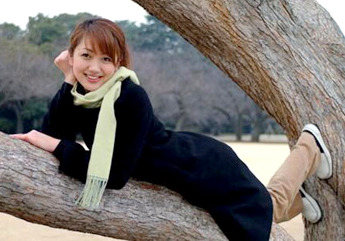 Ms. Yang Huiyan, China's richest woman with a net worth of 5.7 bln usd. Photo: icxoYang Huiyan, at just 32, is back atop the list of China's richest women, with a net worth of nearly six billion usd.

Her property-developer father -- Yang Guoqiang -- gifted his daughter with 70% of the shares of his firm, Country Garden (HK: 2007), prior to its 2007 Hong Kong IPO.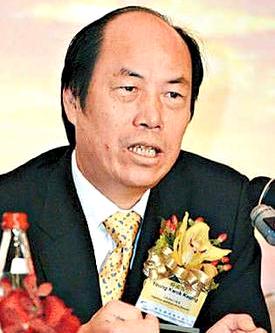 Country Garden founder Yang Guoqiang. Photo: tupianThe elder Yang told Hong Kong media at the time: "Even if I reach the age of 100, I am going to give it to her anyway.

"She's family and I have faith in her."

Ms Yang ranked as the richest woman after last year's breakup of Ms. Wu Yajun's marriage – a fellow female real estate tycoon – resulted in a costly divorce.

Ms Yang's father himself had to truly work for his money, at least at first, being a former peasant, brick layer and construction laborer whose riches soared when he went public with the shares from his real estate development firm.

Ms. Yang, a 2003 graduate of Ohio State University, married the son of a leading Chinese government official in 2006 whom she met on a blind date.

Her plate is very much full not only as majority shareholder but also vice-chairman of the Guangdong Province-based developer that focuses on high-end residential projects.

The company recently had over 110 projects underway across South China.

It wasn't just into the home-building business, but also was heavily involved in tapping the business and leisure travel sector.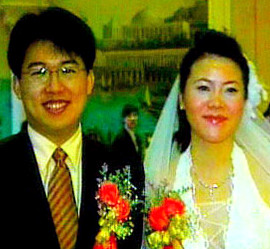 Yang Huiyan, second daughter of Country Garden's founder, was 24 when she wed in 2006. Her husband is a Tsinghua University grad who also studied in the US. Photo: guozaiCountry Garden currently operates seven five-star hotels and two four-star hotels, as well as having a dozen hotels under construction in accordance with the five-star rating standard.

In 2007, just as the elder Yang's firm was going public in Hong Kong, the PRC media wrote of Ms. Yang that even as a teenager, her enterprising father and Country Garden founder would take her along to sit in on company meetings.

"Ms. Yang hardly ever said a word at the time but seemed always to be listening intently to everything.

"We all thought, rightly so it turns out, that Chairman Yang was grooming his second daughter for a high position one day," said a Country Garden employee at the time.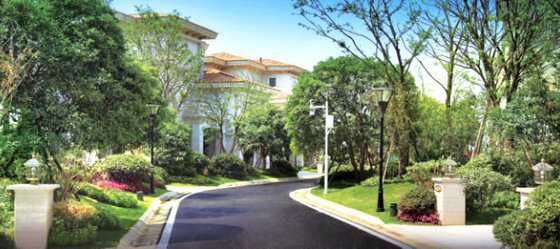 Guangdong Province-based Country Garden focuses on high-end residential projects. Photo: Company

The employee added that Chairman Yang's upbringing of Yang Huiyan in particular was reminiscent of the way Mr. Li Ka Shing raised his sons, eventually grooming his eldest to become deputy chairman of Cheung Kong Holdings (HK: 1) -- one of Hong Kong's top developers.

Even when Ms. Yang was studying in the US, her father still required her to get a part-time job to supplement her spending money, even though he was already very wealthy at the time.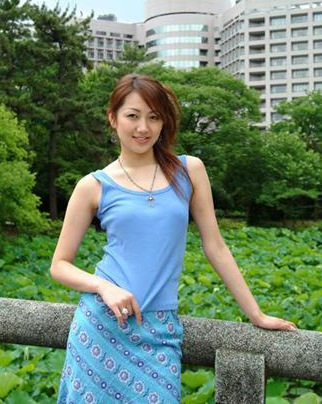 Ms. Yang Huiyan, 32, is both Country Garden's top shareholder and China's richest woman. Photo: china.orgHe did everything he could to make his daughter's four-year studies in the Midwestern US state of Ohio as productive as possible, even going to far as to hire a native English-speaking foreign girl to live and dine with their family in South China in the months before Yang Huiyan jetted off to America.

Mr. Yang could often be seen with his daughter in tow when they would push properties to interested homebuyers at exhibitions, with the two of them standing beside scale models of their residential property projects.

Just prior to taking Country Garden public in 2007, Mr. Yang said that although he didn't consider himself old at the time (53 years of age), he said that having someone young with a hand on the helm of the firm would be a good idea given the immense challenges but limitless potential of the regional real estate sector.

Despite being the top shareholder in one of China's leading property firms, Ms. Yang still prefers to keep a low profile and allows her father do most of the talking at company events.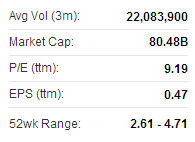 Country Garden recently 4.21 hkd"She always seems to have a slight smile, but doesn't say too much," said a Country Garden employee.

With nearly six billion usd to her name, most of us no doubt would also have plenty of reasons to smile.


---

For more on Ms. Yang, see:

http://news.enorth.com.cn/system/2007/04/28/001637957_01.shtml

http://eladies.sina.com.cn/news/2009/1016/0955923153.shtml

HOUSE CALLS: Broker Takes On China Housing