KINGWELL issues profit warning

Kingwell Group Ltd (HK: 1195) expects to report a much weaker top line for the five months ended November 30, 2013.

"Based on a preliminary assessment of the unaudited consolidated management accounts of the Group for the five months ended November 30, 2013, the Group is expected to report a significantly lower revenue due to a decrease in sales in the property development business and an increase in the loss as a result of a much smaller profit contribution from the property development business," Kingwell said in a statement on its website.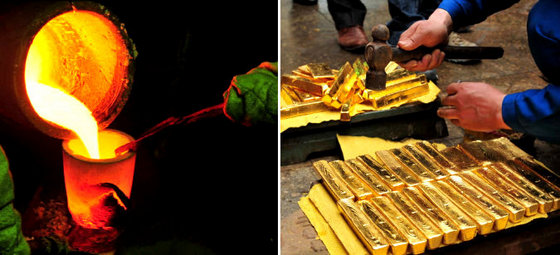 Kingwell is transitioning from an IT components firm to a gold mining and processing play. Photos: Kingwell

The company added that the board currently anticipates that the operating results of the group for December 2013 will not be able to reverse the weak performance in the previous five months.

The unaudited interim results of the group for the six months ending December 31, 2013 are expected to be announced by the end of February 2014.

Kingwell recorded a loss of 105 million yuan in the financial year ended June 2013, compared to a loss of 204 million in the year-earlier period.



---

GOLDPOLY adds 4 solar plants

Goldpoly New Energy Holdings Ltd (HK: 686) -- whose largest shareholder is China Merchants New Energy Group (CMNE) -- inked sales agreements with the Forty-eighth Research Institute and Guodian Inner Mongolia New Energy regarding the acquisition of the equity interests of four solar power plants in Inner Mongolia for 305 million yuan.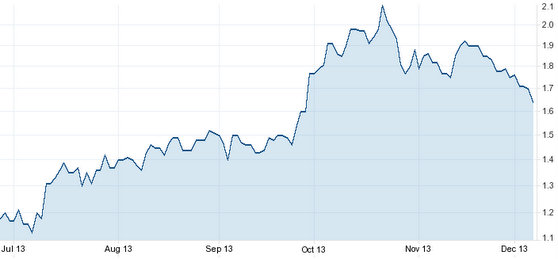 Goldpoly's recent Hong Kong share performance. Source: Yahoo Finance

At the end of last November, Goldpoly initially announced the framework deal with GD Solar, Guodian Inner Mongolia New Energy and the Forty-eighth Research Institute of China Electronics Technology to acquire no less than an 80% equity interest in the first batch of 195 MW of solar farm projects in the Northern Chinese region.


---

See also:

KINGWELL Raises HK$140 Million

GOLDPOLY Eyes 23.8 MW PV Plant