This article was recently posted on www.nracapital.com and is republished with permission

Soilbuild Business Park Space REIT (SBPSR) – meeting with management helped allay some of my concerns about industrial type REITs……it's undervalued and I am adding SBPSR to my Yield Stock list today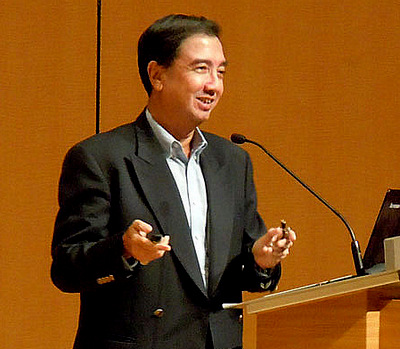 Kevin Scully, executive chairman of NRA Capital. Photo: NRAREITs have been one of the worst performing sectors since Fed Chairman Bernanke mentioned the word "tapering" in May 2013.
Of the 29 listed REITs only two still had gains for 2013 as at August 2013.

At our investment seminar NRA Connects – I mentioned that REITs were beginning to look interesting and investors should start to look at REITs again when their running yields exceed 6% as this gives them a buffer against a possible and very likely rise in global and Singapore interest rates. (page 39 of my slides).
We met the management of SBPSR this week and were pleasantly surprised.

I had always had an aversion to industrial property REITs as they had historically not been able to sustain their yields mainly because it was perceived that higher or rising industrial rentals would prevent MNCs from setting up operations here and would inadvertently lead to an increase in supply of industrial land by the Government.

This view is probably still valid but SBPSR as a Business Park REIT seems to be in a different space which may shield it from these risks as these parks are usually of specific use and target a particular client base. Investors should read the Prospectus and the Investor Presentation pack before investing in the shares.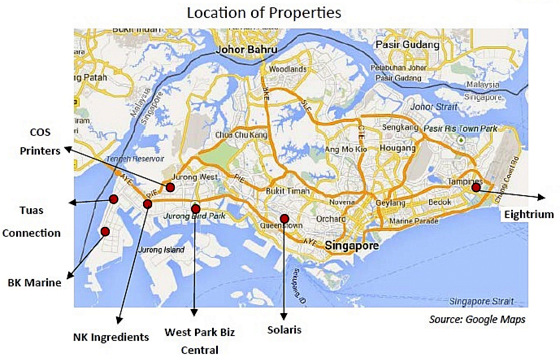 SBPSR
I will summarise below some of the key points that I garnered from our meeting with SBPSR. Investors should read the prospectus of SBPSR and their presentation slides for more details:
a) All the SBPSR Reits have an average of 50 years left
b) Current occupancy is 99.7%
c) Average age of the portfolio is 4.2 years
d) Biggest exposure to Business Parks at 43.2% of assets which are more defensive than pure industrial
e) Current rentals are about 15% below market but this will be gradually corrected through pre-agreed rental hikes over the next few years
f) Current gearing at 29.9% - one of the lowest but gives them the ability to acquire S$73mn more assets
g) Has option to acquire another 2.3mn sq ft of GFA from sponsor via a first right of refusal. Such acquisitions likely to be DPU accretive
h) Attractive running DPU of 7.8% to 8.1% for 2013 and 2014 on current price of S$0.74
Conclusion / Recommendation
I am adding SBPSR to my Yield Stock List today. This macro risk to REITs still remains but I also said at the seminar that if the REIT has low gearing such as SBPSR's 29% and if the yield is above 6% they can be considered. For more details – read my commentary in my Yield Stock Picks section. The shares were recently IPOed at S$0.78 and fell just below S$0.70 but are now at S$0.74.

Recent story: SOILBUILD REIT: Niche player in Singapore business parks