Broadway Industrial (S$0.205, unchanged) has just released its FY21 Annual Report and we are highlighting some of the pertinent details that were mentioned.

The Group noted that "although the hard disk drive (HDD) industry benefitted from the robust market demand in the past two years, the total HDD units are expected to continue to decline through 2024, according to TrendFocus, Inc. For 2021, the total HDD shipments held nearly fl at year-over-year."

The Group commented, "The increase in unit shipments from cloud and renewed commercial spending cushioned the overall decline across several HDD segments, primarily due to increased solid-state drive usage. As the demand for high mass capacity drives (high performance enterprise HDD) and legacy drives (personal storage HDD) are expected to remain strong, the Group will continue to participate in these HDD segments and ride on the momentum to establish a sustainable future."

The Group continued, "Barring any significant macro disruption and unforeseen negative impact from the COVID-19 pandemic, we are confident that with the execution of our business strategies, the Group's prospects will remain stable. Meanwhile, the Group's robotics business is expected to remain part of our diversification strategy. In 2021, leveraging on our supply chain and manufacturing competencies, we launched our façade cleaning robot in China."

The Group added, "We are currently working with a local institute of higher learning for commercialisation of the façade cleaning robot in Singapore. Optimising the potential of artificial intelligence robots, the Group has also added disinfection and service robots to expand its product line and commenced marketing activities in regional markets."


Good prospects for robot biz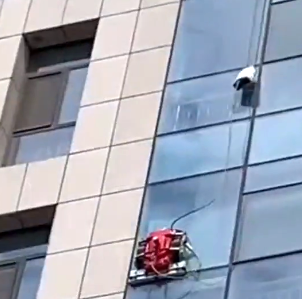 "We believe that the prospects for our robotics business are good as they offer solutions to many of the concerns we have today, including reducing high-risk work and reliance on manual labour and lowering costs. We are optimistic of the revenue contribution from our robotics business in the near future."
"We will continue to explore options to create and unlock value for our shareholders, include evaluating the prospects of unlocking value for the Group's property in Shenzhen."

The Group cautioned that, however, "the gradually declining HDD market demand outlook, competitive price pressures from our customers and rising operating costs in the markets we operate in, especially in China, remain key challenges for the Group. Furthermore, China's continuing zero tolerance approach to dealing with the COVID-19 pandemic and the ongoing conflict between Russia and Ukraine may be challenging and uncertain for the Group's operating environment."

The Group added, "We will continue to implement operational efficiency and productivity, build ahead and hold additional raw materials and finished goods inventory, practise financial prudence and uphold stringent preventive measures across all our manufacturing operations to safeguard the health and safety of our employees and other stakeholders."

The Group continued, "As a pioneer in the robotic cleaning industry, it is expected that the Group's start-up robotics business will face challenges in its growth plan. We are accelerating our business plans by expanding our product line, collaborating with higher learning institute and industry partners, and marketing our robots. We believe in the potential of smart cleaning and service robots and the benefits and positive changes that they can bring to the industry."


At S$0.205, market cap of Broadway is S$93.9mln, FY21 P/E is 6.3x, ex-cash FY21 P/E is 5.0x, current P/B is 1.1x, FY21 dividend yield is 7.3%
and its current net cash position of S$16.4mln equates to 17.4% of present market cap.

We remain constructive on the long-term prospects of Broadway notwithstanding the near term uncertainties caused by weakness in the technology and manufacturing sector due to continued weakness of the Nasdaq due to rising interest rates expectations.