Broadway Industrial Group's stock had a dizzying 64% rally today (closing price: 7.2 cents) after it was reported that DCG Capital Fund considered it a "deep value" stock (see:
DCG Asia Value Fund: Why we hold SBS TRANSIT, BROADWAY INDUSTRIAL
).

This "deep value" is reflected in Broadway's net asset value of 16.68 cents per share as at end-March 2019.

Notably, Broadway has land use rights and a factory -- classified on its balance sheet as "assets held for sale" -- in Shenzhen, which it has been seeking a buyer for.

They are valued at S$48.8 million and S$55.6 million by two valuers (see page 65, annual report 2018).

These valuations are more than 2X the assets' book value of S$19.4 million, which further means the NAV is understated.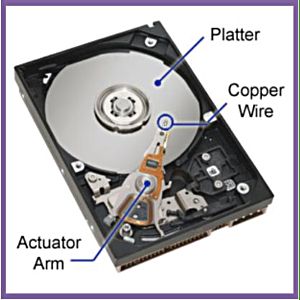 Broadway manufactures actuator arms for hard disk drives. An actuator arm pulls data off magnetic disks or writes new data on them.Operationally, Broadway's current business is a challenging one: Hard disk drives are on a downtrend, overtaken by the far superior solid state drives (SSD).

Broadway's recent performance has been choppy. It reported $1.7 million in net profit for FY2018, turning around from a huge $15.8 million net loss the year before.

In 1Q2019, however, it reported a net loss of $5.1 million - but said that the outlook for the industry is expected to "stabilise in 2H2019".

As the share price had been sliding, the company bought back its shares, as can be seen in this 1-year chart: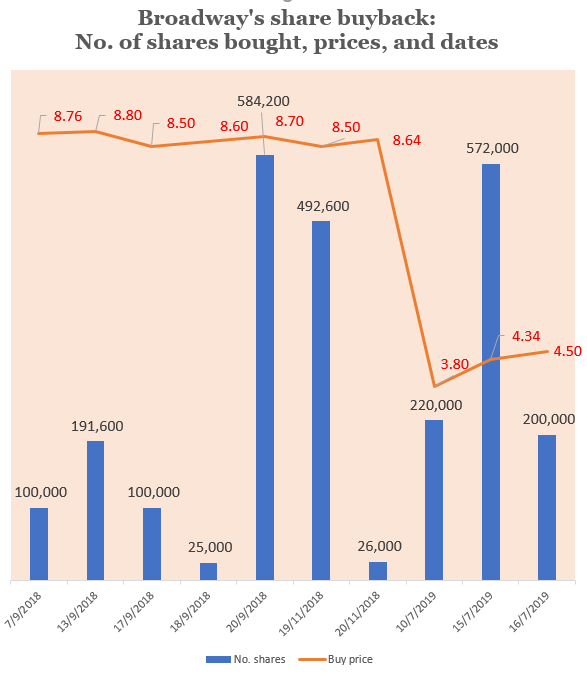 Majority of the shares bought back by Broadway were priced at above 8 cents per share. Source: NextInsight compilation