Excerpts from CGS-CIMB report

Analysts: Kenneth Tan & Ong Khang Chuen, CFA


Robust ASP points to a stronger 4Q21F
■ 3Q21 net profit of Rmb57m (-19% qoq, +10% yoy) was in line with our expectations. Stronger profit spread offset weaker volume output.


Jiutian Chemical

Share price:
8 c

Target:
14 c
■ DMF prices hit a record high in Oct 21. Despite recent retracement, it stayed at elevated levels vs. 3Q21, which should bode well for 4Q21F profit spread.

■ We believe that recent share price correction has priced in potential impairment of loan to associate company. Reiterate Add with a TP of S$0.14.

3Q21 net profit in line with expectations
Jiutian reported 3Q21 net profit of Rmb57m (-19% qoq, +10% yoy), in line with our preview forecast of Rmb58m. 9M21 net profit of Rmb217m (+150% yoy) made up 70% of our FY21F.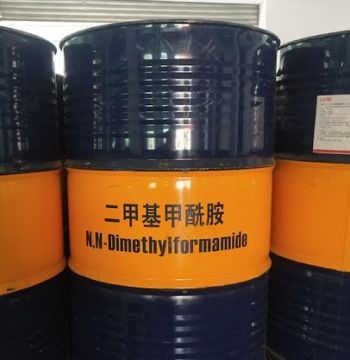 DMF selling prices are elevated but input costs are subdued.The lower yoy growth in 3Q net profit was mainly due to volume impact (sales volume of Dimethylformamide (DMF) and Methylamine fell 8% and 4% yoy respectively), which were due to disruptions from a severe flood that hit Henan Province in Jul 21, as well as annual plant maintenance carried out.

This was offset by stronger profit spread per volume output, as higher ASPs offset higher input costs.

Strong DMF prices in Oct 21 point to a stronger 4Q21F
As we have highlighted in our previous note, DMF prices surged to a record high in Oct 21 (Rmb17k/tonne according to oilchem.net, +83% yoy) due to
1) higher input costs, and
2) lower industry supply for the month as major players carry out plant maintenance.

While DMF prices have retreated slightly to c.Rmb16k/tonne this week with resumption of supply by major players, it remains elevated compared to 3Q21 levels.

We also note that input costs (methanol, ammonia and coal) have eased following China's curbs. This should bode well for Jiutian's profit spread for 4Q21F, in our view.

We raised our DMF ASP assumptions for 4Q21F to Rmb15k/tonne, our FY21F EPS is raised by 4.8%.

Potential impairment on loan to associate could be priced in
Jiutian announced on 1 Nov 2021 that due to ongoing asset and debt restructuring of its controlling shareholder (Anyang Chemical Industry Group (Anhua)), the Board and management will be assessing recoverability of an Rmb145m intercompany loan granted to its associate company, Anyang Jiujiu.

The loan was previously granted for the construction of Anyang Jiujiu's sodium hydrosulfite and related plants (which has since been mothballed), and is guaranteed by Anhua.

Share price has since corrected 12% (wiping off S$22m market cap), which we believe has priced in this potential impairment (non-cash in nature).

Jiutian had a net cash position of Rmb184m at end-1H21.


Reiterate Add with a TP of S$0.14
We reiterate our Add call with a TP of S$0.14, which remains pegged to 5.7x CY22F P/E (based on a 20% discount to SGX-listed peer China Sunsine).

We believe current valuations are undemanding at 3.2x FY22F P/E, backed by net cash (c.25% of market cap).

Potential re-rating catalysts include continued uptrend in DMF ASPs.

Downside risks include a sharp decline in its DMF ASPs and higher raw material cost pressures.

Full report here.