Golden Energy & Resources (GEAR) issued a "profit guidance" yesterday (25 July) for its 1H2021 results which will be dominated by its coal business segment.

The Singapore-listed company said it "expects to report a significant improvement in revenue and earnings for 1H2021" as compared to 1H2020.

"This is primarily due to the higher average selling prices arising from an increase in coal prices, as reflected in the Indonesian Coal Index 4 (ICI4)."

ICI4 reflects the grade of coal produced by GEAR.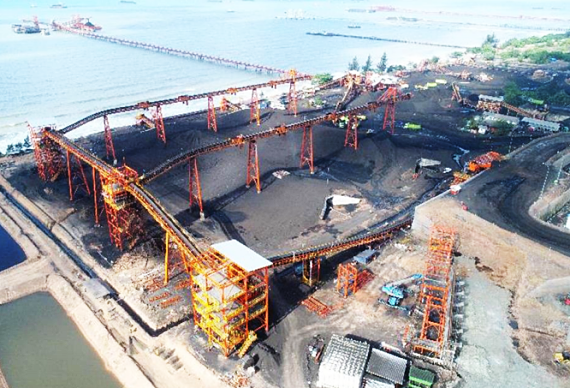 Coal is stockpiled and then transferred to barges which transport the coal to mother ships out at sea. Photo: GEAR

The brief announcement comes as no surprise as the ICI4 Index has been trending up strongly, reflecting strong demand from China which has pulled back from importing coal from Australia amid political tension between the two countries.

We had highlighted the profit prospect: GOLDEN ENERGY & RESOURCES: Why this is a golden year in the making

The chart below shows the big driver of massive profits for GEAR this year after recent years of relatively weak coal prices: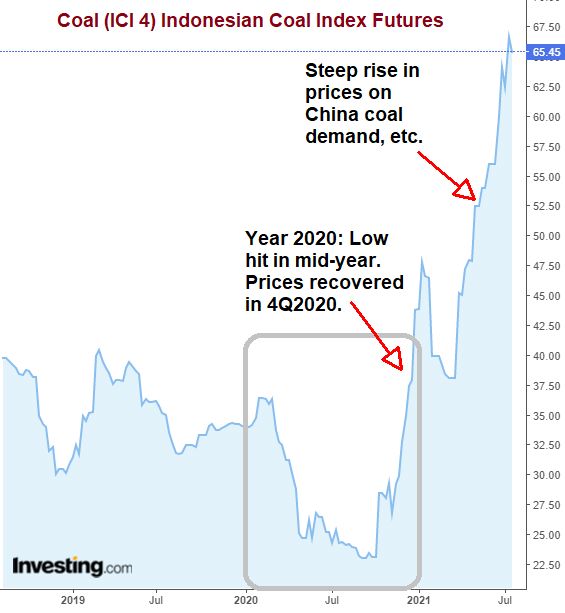 GEAR, whose stock price has risen about 124% year-to-date, is an investment holding company with a 63% stake in Golden Energy Mines (GEMS) listed on the Jakarta Stock Exchange.

You can see the profit rolling in for GEAR already through the 1Q2021 results announced by GEMS.

Revenue was US$381 million on a record production of 8.9 million tonnes in 1Q21.

Net profit was a whopping US$101 million. And GEAR gets 62.5% of that.

For perspective:

• In 1H2020, GEAR reported US$16.5 million in net profit attributable to shareholders.

• For the entire FY2020, GEAR's net profit attributable to shareholders was US$8.1 million

(FY19: US$9.9 million).

With GEAR's bonanza profit, the market will be looking to strong dividends with the 1H2021 results, or at least in the final dividend.

In line with its diversification ambition, GEAR can be expected to put aside cash for M&A and to develop its coking coal and gold projects in Australia.


Meanwhile, it should surprise no one that another Singapore-listed coal miner, Geo Energy Resources, will also report sterling 1H2021 profits.

For 1Q2021, Geo Energy had announced net profit of US$28.5 million on an average selling price of US$41.84 per tonne.

It sold close to 3 million tonnes of coal.

Assuming the same sales volume and a conservative US$10/tonne increase in the average selling price q-o-q, Geo Energy would be adding an

extra US$30 million

to its bottomline.