Excerpts from CGS-CIMB report

Analyst: William Tng, CFA


CEI Limited -- Treat it as a fixed deposit
■ We deem CEI 1H19 revenue (48% of full-year) to be in line as 1H/2H is typically evenly split.

■ 1H19 net profit was slightly below at 46% of full-year forecast. This was due to higher operating costs as there were lower wage credits in 1H19.

■ We maintain our Hold call but lower TP to S$0.90, still based on 10x (3-year historical average P/E) FY20F core EPS.


1H19 earnings slightly below CEI's 1H19 revenue formed 48% of our FY19F expectations. This is roughly in line with its seasonal pattern of revenue being evenly split between the two halves in a financial year.


1H FY19
dividend

4.18 c / share

Share price
(7 Aug 2019)

99 c

Dividend yield
(12-month trailing)

8.6%
Net profit was slightly below at 46% of our full-year expectations; again the net profit is usually evenly split between the first and second half.

The key factor responsible for the slight miss versus our expectations was the 10.1% yoy increase in general and administrative costs which was due to lower wage credits in 1H19.

Outlook
There seems to be limited impact from the trade war thus far as CEI is involved in high value/low volume products.

CEI serves diverse industries, ranging from analytical instruments, medical equipment, semiconductor equipment, oil and gas products and aviation to displays for industrial applications.

As at end-1H19, CEI has an order book to be fulfilled within 2H19 of S$59.6m (1H18: S$66.1m). Net gearing remains negligible. Despite the essentially flat earnings in 1H19, CEI has upped its interim dividends by 3.5% yoy to 4.18 Scts. The payout ratio is almost 99%.

Maintain Hold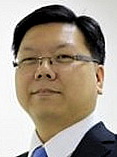 "Given limited capex needs, we believe that CEI will continue with its almost 100% dividend payout trend."

-- William Tng, CFA (photo)
On 10x (3-year historical average P/X) FY20F core EPS, our new TP for CEI is S$0.90 (previously S$0.97), based on our revised earnings estimates.

We cut our FY19-21F EPS forecasts by 5.7-11.6% as we conservatively assume lower sales given the worsening global outlook.

Key risks are foreign exchange losses and a pullback in customer orders. Earnings upside could come from new customers/projects due to the trade tension.

Full report here.