Excerpts from CGS-CIMB report

Analyst: William Tng, CFA
Hold for dividends

■ We provide an update on CEI post our company visit last Thursday (our last update on CEI was on 12 Feb 2018).
FY18
dividends

8.42 c / share

Share price
(13 March 2019)

96 c

Dividend yield

8.8%
■ We believe it is well positioned to benefit from the US-China trade tensions as its factories are in Vietnam and Indonesia.

■ Maintain Hold but lower TP to S$0.97, based on 10x (3-year historical average P/E) FY20F core EPS.


Tops off FY18 results with a higher special dividend
CEI reported its FY18 results on 22 Feb 2019.

Despite the low yoy sales growth of 2.6% in FY18, CEI did well in cost management which resulted in 7.2% yoy net profit growth (excluding foreign exchange gains/losses).


CEI

Share price:
96 c

Target:
97 c
Gross profit margin improved to 23.2% in FY18 from 23.1% in FY17.

As at end-Dec 2018, CEI's net gearing was 0.10x.

CEI announced a second and final DPS of 0.40 Scts (FY17: 0.40 Scts) and a special DPS of 3.98 Scts (FY17: 3.00 Scts).


Trade war brings more opportunities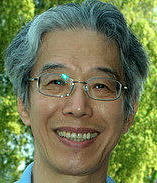 Tan Ka Huat, MD, CEI. NextInsight file photoGiven that CEI has factories in Indonesia and Vietnam, the trade war has resulted in more requests for quotations from companies looking for alternative manufacturers to support their needs.

We understand that utilisation rates in Vietnam could be less than 50% while those in Indonesia could be less than 70%, allowing CEI to take on additional orders.

However, given that CEI's cost structure is not set up for high volume production, we believe CEI will be selective in adding new customers or taking on new projects.


Outlook is stable
Given that CEI is not exposed to price sensitive consumer discretionary products (such as, mobile phones, laptops, etc.) and has a diverse range of customers, we believe the outlook for FY19 is stable.

CEI's order book as at end Dec-18 was S$63.6m (15% higher than end Dec-17's order book of S$55.4m) and we expect this order book to generate revenues within FY19.


♦ Will continue to dish out dividends


On 10x (3-year historical average P/X) FY20F core EPS, our new TP for CEI is S$0.97 (previously S$1.00), based on our revised earnings estimates assuming lower sales to be conservative.

Key risks are foreign exchange losses and a pull-back in customer orders. Earnings upside could come from new customers/projects due to the trade tensions.Given limited capex needs, we believe that CEI will continue with its almost 100% dividend payout trend.

Full report here.

See also: CEI CONTRACT MFG: Climbing to 5-year high (while stocks are crashing)!