Excerpts from Lim & Tan Securities report


UMS Hldgs announced that it has launched an unconditional cash offer for JEP Hldgs after the former acquired 54.2 million shares in JEP Hldgs from Zee Hoong Huay for a consideration of $10.8 million, or 20 cents per share.

The number of shares represents around 13.1% of the total number of issued and paid-up shares of JEP Holdings.

The consideration was arrived at on a willing-buyer and willing-seller basis, which also took into account the prevailing market price of the shares and the acquisition was completed on April 21.

Following the acquisition, UMS now owns 222.6 million – or 53.79% -- of the total number of issued and paid-up shares in JEP Holdings, and will make a mandatory unconditional cash offer for the remaining shares in the company at 20 cents per share.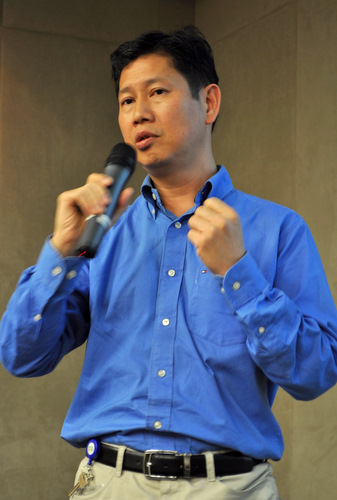 UMS Chairman Andy Luong owns 1.15 million shares of JEP, and will not accept the 20-cent offer.
NextInsight file photoThe offer will be extended to all the issued and paid-up ordinary shares held by shareholders in the company, other than those held in treasury.

UMS says it does not intend to revise the offer price, or any other terms in the offer.

According to the statement, the directors of UMS Holdings says the offer is an opportunity for the company to diversify beyond its traditional semiconductor business, "broaden its earnings stream and may provide synergistic benefits".

UMS may explore business synergies with JEP Holdings and tap into growth opportunities in new markets. It adds that it has no intention to make material changes to JEP's existing business and its subsidiaries. Following the takeover, JEP will remain listed.

UMS says it does not intend to exercise its rights of compulsory acquisition under Section 215(1) of the Companies Act, where it has the right to acquire shares of shareholders who have not accepted an offer for their shares.


At $1.36, market cap of UMS Hldgs is $729mln, FY20 P/E is 19.9x, current P/B is 2.9x, dividend yield is 2.6% and its present net cash position of S$37.1mln equates to 5.0% of current market cap.

According to Bloomberg consensus, the average target price of UMS Hldgs is $1.52, representing a potential upside of 11.8%.