Lotustpsll, who contributed this article to NextInsight, worked 32 years with a global banking group before he retired. He holds long positions on the following stocks:


| | | | |
| --- | --- | --- | --- |
| | Price | NAV | Price/NAV |
| Mandarin Oriental | US$1.96 | $3.10 | 0.63 |
| Bund Center | $0.79 | $2.65 | 0.30 |
| Singapura Finance | $1.035 | $1.60 | 0.65 |
Photo: Company
MANDARIN ORIENTAL
Potential Sale of Excelsior Hotel, Hong Kong

In view of the strong commercial property prices in Hong Kong, the Excelsior "harbour front"site at Causeway Bay, with approved commercial space of 683,500 psf, should attract considerable interest from property groups and private equity funds. Indicative values as reported by Hong Kong newspapers arebetween Hkd30,000 to Hkd40,000 psf. (Please refer to Goh Han Peng's recent article for its investing merits).

In addition, there is considerable hidden value in its balance sheet. Its hotel in Hong Kong Central, a "blue chip" site located in the Hong Kong Financial Banking Centre, should be worth significantly more than its current value if converted to commercial use. The recent sale of Murray site Central (a car-park space) to Henderson Land Group fetched a price of Hkd50,000 psf. Mandarin Oriental's central site is more valuable.

Its hotel portfolio is well-spread globally with good exposure to Hong Kong, China, Europe and USA. The financial position of Mandarin Oriental is strong with net gearing at 8%.


BUND CENTER INVESTMENT
Monetisation of Property Assets in China
The iconic Bund Center property, with a remaining lease of 35 years, located in the Shanghai CBD should attract keen interest in the market if offered for sale. The Widjaja family owns 84% of Bund and the possibility of a buyout of minority interests should not be discounted.

With the remaining land lease getting shorter, I expect the family to consider the options available to generate returns on its investments.


The Westin Bund Centre Shanghai. Photo: CompanyBund Centre Investment owns the Bund Center office tower, the Westin Bund Center Westin Shanghai hotel, and the Golden Center shopping mall in Ningbo. The office tower has a total gross floor area of approximately 140,000 sqm, comprising of 50 floors (including podium) of super-grade A office premises.

Being one of the tallest structures in the Bund skyline and with its crown rooftop, it is now an iconic landmark on the Bund.

The hotel has two 26-storey towers, consisting of 570 tastefully decorated guest rooms and is currently the flagship Westin hotel in China.

The Mall at Ningbo has a total gross floor area of 200,000 sqm. The whole complex consists of a 6-storey retail complex, a 32-storey office tower and a 52-storey luxurious residential tower. It is strategically located in the central business district area of Ningbo.

The balance sheet of Bund remains strong (net cash position) and the stock pays a decent dividend yield of close to 5%.


SINGAPURA FINANCE
Serving shareholder interest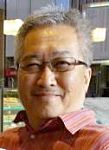 "In my view, shareholder interest is better served by disposing of its finance business and to consider other business ventures or to return cash to its shareholders. The sale of the finance business could fetch 1x to 1.2x of book value."

- Lotustpsll (photo)
Regulatory Relaxation on Takeovers

Profitability of this old finance group, established in 1950, is rather muted and I believe it has seen its better days. Its market share is lagging behind its 2 main rivals.

Note – the Teoh family, with established and extensive businesses in Malaysia, sold its insurance business, SHC Insurance, 2 years back.