Goh Han Peng recently became a shareholder of Mandarin Oriental International. A RHB Research analyst until recently, he contributed this article to NextInsight.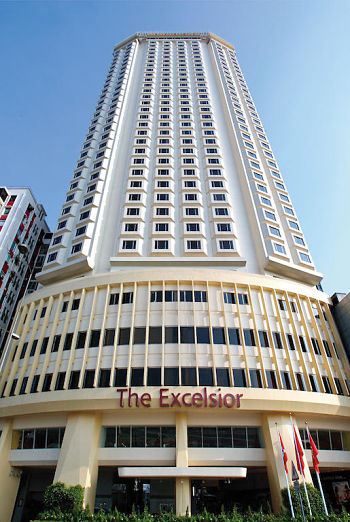 Photo: CompanyI would like to share a situational idea, Mandarin Oriental, which probably has more upside if the company sells the HK Excelsior hotel.

The company announced on 5 June 2017 it has earmarked its Excelsior hotel in HK for a "strategic review", which could lead to a sale.

Mandarin Oriental has already obtained planning permission for the hotel to be redeveloped into a commercial development with GFA 680,000 sf.

Commercial land plots are fetching sky high prices currently. A site at central HK at Murray Road was recently sold by the government for HK$50,000 psf, and was bought by Henderson Land.


Mandarin Oriental International
Mandarin Oriental currently operates 29 hotels and eight residences in 19 countries and territories. The Group's hotels are all five-star luxury properties, with the exception of The Excelsior, Hong Kong which is a leading four-star hotel. It also has a strong pipeline of hotels and residences under development. Mandarin Oriental is a member of the Jardine Matheson Group.
Mandarin Oriental's Excelsior Hotel is located at Causeway Bay and enjoys a waterfront view.

Assuming it can be sold for HK$30,000 psf, and based on the approved GFA of 680,000 sf, the proceeds would be USD 2.6bn.

This would equate to US$2.06/share, or the entire market capital of Mandarin Oriental!

The company has low net gearing of 8% on adjusted net assets, and if the Excelsior is sold, the company would be flushed with cash and there is a good chance of a special dividend being dished out.


Strong NTA of US$3.10/share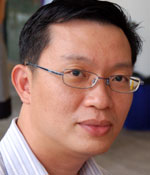 "The current NTA based on independent valuations of its hotels is US$3.10 a share, but the Excelsior valuation is likely to be quite conservative, so a sale would in all likelihood boost current NTA.

-- Goh Han Peng (photo)


Another point to note is Mandarin Oriental operates all its hotels under the Mandarin Oriental brand, except for the Excelsior HK.

So a sale would not affect the operating business of the Mandarin Oriental brand per se, except for some loss of earnings.

The company has a good pipeline of new managed hotels coming onstream, and this will add to the profit stream of the group.