In June 2017, Mandarin Oriental International said it would "test the market's interest" in buying its hotel in Hong Kong, The Excelsior.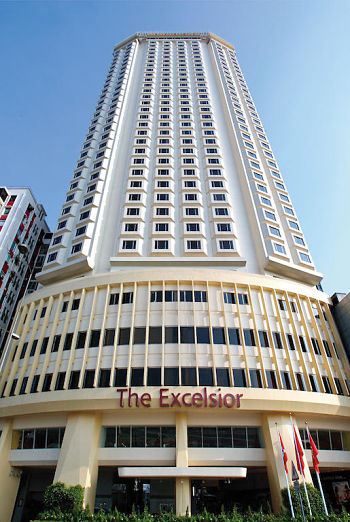 A four-star hotel, the Excelsior opened in 1973 and is part of HK's colonial past.
In a filing to Singapore Exchange, the group said it had done a review of its long-term strategic options regarding the Excelsior.
"As part of this review, and in light of the current strong commercial property valuations in Hong Kong, the company has decided to test market interest in the possible sale of the property, which has approval for the development of a commercial building with a gross floor area of some 63,500 square metre on the site."
Last Friday, Mandarin Oriental announced that it has received proposals from potential purchasers to acquire the property.

It added: "These will form the basis for further consideration of the Company's strategic options. A further announcement will be made as required. No assumption should be made at this time regarding whether the property will or will not be sold."

The company did not give details of the bids but the South China Morning Post reported that the 848-room hotel is "likely to be valued" at between HK$24 billion (US$3.1 billion) and HK$34.2 billion (US$4.4 billion).

News of the possible bids on Friday sent Mandarin's shares surging to close 21 per cent higher on the SGX at US$2.56.

Here's NextInsight's Q&A with Goh Han Peng, an investor and former analyst.

Q: What are your first thoughts on the news regarding the bids?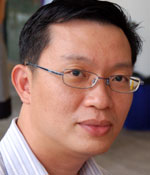 Han Peng (photo): If the deal goes through at the indicative price range, Mandarin Oriental's RNAV will in all likelihood exceed USD4/share. Moreover, the group will be flushed with cash as its gearing is only 8% of adjusted shareholders' funds. A large special dividend can be expected as they will have more than enough money to fund on-going capex and new property acquisitions.

Q: Would this be the first special dividend, at least in recent times?

Han Peng: The group has been paying interim and final dividends every year for the past 10 years or so, amounting to 1-5 US cents a share each time – but it has not paid a special dividend in more than 20 years.

Mandarin Oriental did a round of rights issue in 2015 to fund the acquisition of a hotel in Paris. The gross proceeds raised was US$316m. If the sale of Excelsior goes through, they would have so much cash and I am hoping they will pay at least US$1 a share in dividend, which they can well afford.

Jardine Strategic will be the most direct beneficiary of any dividend payout as they hold some 74% stake in Mandarin Oriental. And the cash will come in handy as JS has more avenues to deploy the cash to support its diverse businesses which also sometimes have cash calls of their own.

JS will also be able to consolidate Mandarin's record profits upon a sale of Excelsior. It will be massive. You can see Jardine Matheson is also buying back JS shares in the market.

Q: At these bid prices for Excelsior, HK property looks highly overvalued, doesn't it?

Han Peng: Yes, it's unbelievable how pricey HK property is. This harbour-side site was the first plot of land sold in HK by the British government way back in 1841. The Jardines used it to house their first godown before it was converted to a hotel in 1973.

I was earlier working on lower ASP assumptions just to err on the safe side. It's amazing that one piece of land alone could command more than US$3bn, more than the entire market cap of the company!

The stock price of Mandarin Oriental could have gone either way depending on whether management choose to sell. But having come out with a statement that they are reviewing options for the Excelsior and testing the market, it would appear that they are willing to sell if the price is good.


Q: The hotel generates only USD 10m, possibly, of net profit a year. It would be crazy if Mandarin doesn't sell it for US$3 billion or something.
Han Peng: I hope Mandarin Oriental will seize this window of opportunity to sell Excelsior into a hot market. While Mandarin Oriental operates some 30 hotels within its portfolio, most of its profits are generated by its owned hotels rather than the managed ones. The sale of the Excelsior will thus affect the overall profits of the group, but this will be a super value-accretive deal with the huge profits and cash flows generated from the sale. They will have a mighty war chest to pursue other acquisition opportunities.
Q: What if – contrary to everyone's expectation currently -- it doesn't? After all, it had said: "No assumption should be made at this time regarding whether the property will or will not be sold." What might be a reason for not selling? Would it be "strategically better" to redevelop the site?

Han Peng: Until they sell the hotel, anything can happen. They can certainly opt not to sell it. But I believe chances are good that a sale will happen:

1) Excelsior is the only hotel within the group that is not branded a Mandarin Oriental, likely due to the age of the asset and the location. This is the odd piece within their portfolio and selling it would not in all way impede the rollout of the Mandarin Oriental brand. It makes it more likely that the group is open to a sale.

2) Two years ago, the group has already secured planning permission to convert the hotel into an office development, which is a higher-value use in today's market. Mandarin is not in the office property business; to develop the asset would be outside its core business but this option would be interesting to commercial property players.

However, if it sells to sister company Hongkong Land, it may not fetch as high a price as what it can get in an open tender. Moreover, HKL may not be interested in the Excelsior site as all its assets in HK are concentrated in Central, which it manages as one large integrated development.

It makes sense for Mandarin to call for the open tender and sell it to a third party who is willing to pay the highest price for the site.

3) Selling the asset now would monetise upfront many years of operating profits from managing the hotel. The key would be whether the price is up to their expectation, and based on the latest bids put in, I believe it's as good as it gets.