Yangzijiang Shipbuilding's shares rose by 6.0% overnight to close at 98c on Wednesday (1 March) after it said its 4c dividend for FY2016 is a record payout of 43%.

Based on its closing price of 92.5c prior to its results announcement, the proposed dividend translates into a yield of 4.3%. The record dividend payout ratio was remarkable considering that global new shipbuilding orders had decreased by 67% in 2016.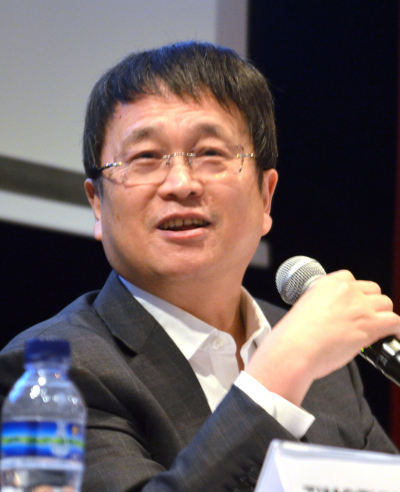 "To survive, we need to keep on securing new orders to keep our yards utilised. Our vessel quality needs to be superior to the competition. To do that, we need to lead the industry in profitability and innovation."


- Ren Yuanlin
Executive Chairman
(NextInsight file photo)
The leading PRC shipbuilder posted a net profit attributable to shareholders of RMB 1.8 billion for FY2016, down 29% year-on-year.

At its results briefing on Wednesday, Executive Chairman Ren Yuanlin said he wanted to maintain the Group's dividend yield to demonstrate its commitment to shareholder value.

The Group paid 4.5 c for FY2015, which translated into a payout ratio of 33% and a dividend yield of 4.09% as at 31 December 2015.

Highlights for FY2016:
Group revenue of RMB 15.1 billion was down 6% yoy.
Gross profit margin expanded by 6 percentage points yoy to 25%, supported by reversal of warranty provision and appreciation of the USD against the RMB.
Orderbook of US$4.3 billion as at 31 December 2016 remains no.1 in PRC (no.4 globally).
Orders for 19 vessels were secured with a total contract value of US$823 million.
For more information, refer to its FY2016 results media release here.

Below is an excerpt of the questions raised at the Group's FY2016 results briefing, and the replies provided by Executive Chairman Ren Yuanlin and CFO Liu Hua.

Q: Why were you able to generate relatively high margins for shipbuilding in 4Q2016?


Mr Ren: We purchased steel at very low prices a year ago at about RMB 2,000 per ton. Steel prices have more than doubled since then. The government shut down several unprofitable steel mills. When steel supply tightened, prices recovered. We expect steel prices to remain stable, going forward.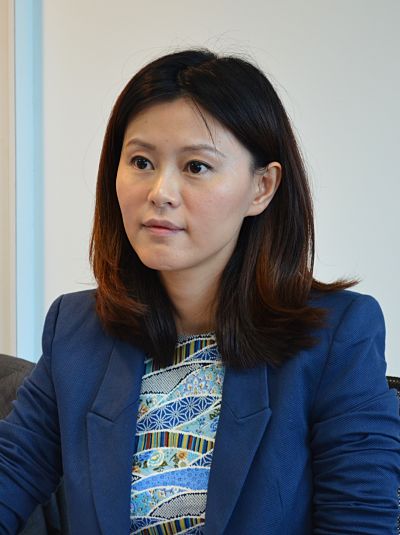 "Our gross gearing has come down by 5.9 percentage points to 31.1% over the past year."


- Liu Hua
CFO
(NextInsight file photo)
Ms Liu: The exchange rate was favourable when the vessels were delivered as the USD had appreciated against the RMB.


Q: How do you expect your HTM investments to perform this year?


Mr Ren: Several trends affect our HTM investment performance.

First, China wants its companies to deleverage. This means cost of capital is rising. Demand for capital by government vehicles is also on a decline. This trend decreases both demand for and supply of HTM investment products.

Second, the securities regulatory body in China is clamping down on secondary issues by publicly listed companies. However, it has given a free reign to fund raising via IPO. This year, we are hopeful of initial public offer for sale of our venture capital investments. This is potentially another income source for us.

The central government recently stepped up on its reforms to push for public private partnerships. This creates project opportunities for enterprises with capabilities and they will need bridging loans.

We expect our HTM investment income to remain stable this year.
Stock price

98c

52-week range

70.5c - S$1.04

Market cap

S$3.8 billion

PE (ttm)

10.5 x

Dividend yield

4.06%

Source: Bloomberg
Q: How has IMO's regulation on fuel sulphur emission limits impacted you?

Mr Ren: The regulation has already impacted the market, but there is no commercial benefit for either shipyard or shipowner. The cost of vessel building has increased. We expect an increase of an average of 5% for dry bulk carrier vessel prices.

There could be more impact in the long run.
Q: How does this affect the ship breaking market?

Mr Ren: The global fleet of old bulk carriers that need to be demolished has pretty much been scrapped.

Ship demolition as a sector may still flourish in less industrialised nations such as Bangladesh and Pakistan but it is no longer a bright sector in China because of environmental protection concerns. The pollution arising from smelting scrap metal is greater than from milling steel from ore.

In China, most of the scrap metal output from demolished ships is no longer allowed to be recycled into steel plates for shipbuilding.