Excerpts from analyst's report

NRA Capital analyst: Liu Jinshu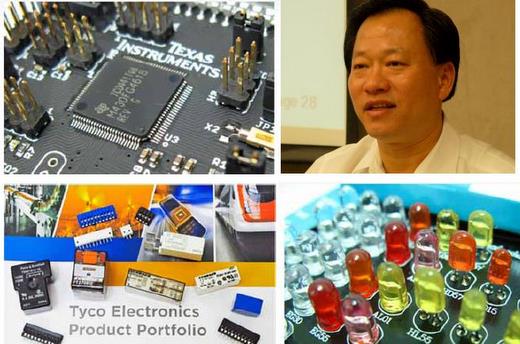 In its results statement, Serial said it "expects to fare better in 2H 2016 compared to 1H 2016."
Serial System

Share price:




13.7 c

Target:




20.0 c
♦ High revenue growth offset margin pressure. Serial System Ltd performed well in 2Q16 driven by a 22% year-on-year jump in revenue which mitigated lower gross margin, thus leading EBITDA to remain flat year-on-year.

The results are impressive given that Serial had reported a net loss of US$6.56m in 1Q16 on the back of US$3.25m of loss from associates and US$3.2m of currency translation loss. Quarter-on-quarter, EBITDA expanded by 26% to generate PATMI of US$3.3m in 2Q16.


♦ US$7.1 m profit forecast for 2016
"Maintain Overweight (Above-average return/moderate risk). We are encouraged by Serial's return to profitability in 2Q16. In this update, we moderated our net profit forecast from US$8.2m to US$7.1m in 2016, to factor in approximately US$2.9m of forex loss incurred in 1H 2016. However, we decided to maintain our valuation of Serial at S$0.200 per share which is equivalent to 12.2x FY17 P/E."



-- Liu Jinshu (photo)
♦ Rebound in China and Hong Kong markets led to higher revenue. The US$45.8m increase in revenue from 1Q to 2Q was due to a jump in revenue contribution by HK and PRC whose revenue increased by US$49.4m. The rebound is in line with stronger PMI data from China during March to June, averaging at 50.1 points during these four months. In comparison, China's PMI averaged at 49.8 points in the preceding 12 months to February 2016.

♦ Sale of investment also added US$1.4m to net profit. During 2Q16, Serial also reduced its stake in KOSDAQ listed Unitron Tech Co., Limited from 11.81% to 9.65% which led to the realisation of US$1.4m out of US$7.1m of fair value gains previously recognized as other comprehensive income.

As of 30 June 2016, Serial has made a further US$0.6m of fair value gains which have been recognized as other comprehensive income in 2Q16. As of 17 August, Unitron's share price has risen from KRW23,800 to KRW27,000, suggesting more fair value gains on a per Unitron share basis for Serial.

♦Expect 2H 2016 performance to better over 1H 2016. The company has expressed that it expects to fare better in 2H 2016 compared to 1H 2016 as it "presses ahead with efforts to further streamline operations" and "to achieve better synergies".

We continue to see Serial as a beneficiary of the growth of smaller mobile phone brands in China. According to Strategy Analytics, the combined market shares of OPPO and Vivo in China grew from 14.3% in 2Q15 to 25.8% in 2Q16.

Elsewhere, LeEco has been rolling out new smart phone models and is expanding into new products such as smart TVs and electric cars. The expansion of PRC manufacturers into new products and markets provides opportunities for Serial to grow in tandem with its clients. The risk is that China's growth may moderate slightly in 2H as clients slow their purchases following the ramp up in 2Q.

Full report here.