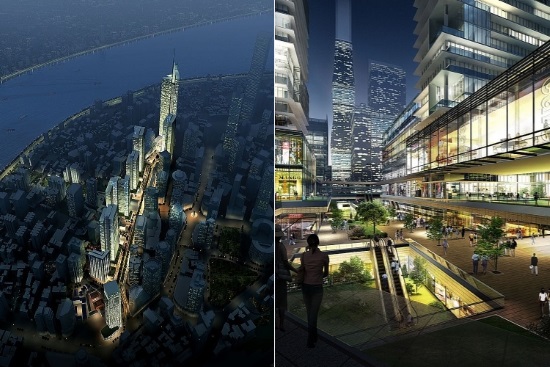 Over the past 21 years, Ying Li has emerged as a top real estate developer in Chongqing city. Photos: Company

YING LI International Real Estate, a developer of high-end commercial and residential properties in the PRC, was recently named "China's Most Outstanding Commercial Real Estate Business."

Stock price
(6 Apr 2015)

22 cents

52-week range

19.8 – 32.5 cents

PE (ttm)

9.7

Estimated P/E (04/2015)

6.3

Market cap

S$563 million

Price/book

0.51

Dividend yield

-
The award was announced at at the 2015 China Real Estate Top 100 Research press conference cum 12th Annual Top 100 China Real Estate Companies Summit.

The research was jointly conducted and published by the China Index Academy, Development Research Centre of the State Council and Institute of Real Estate Studies of the Tsinghua University.

Initiated in 2003, the China Real Estate Top 100 Research reviews the real estate demographics in China.

With 12 years of continuous study, the research has established a benchmark in evaluating the operating strength and market position of Chinese real estate companies.

Enterprises and companies are evaluated on a multi facets such as comprehensive strength, business scale, profitability, growth, sustainability, financing ability, operational efficiency, and social responsibility.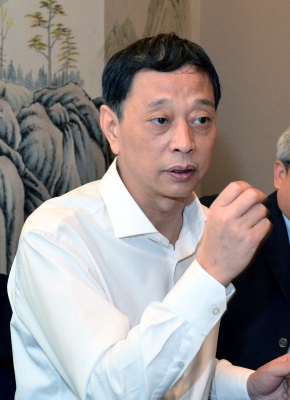 Fang Ming, Chairman & CEO of Ying Li. NextInsight file photo.Mr Fang Ming, Chairman and CEO of Ying Li, said, "We are honoured to be crowned as one of the most outstanding commercial real estate businesses in China. Over the past 21 years, we have strived to become a comprehensive commercial real estate developer, and a leader in Chongqing's core business district and urban renewal projects.

"We have established our brand name as the city landmark building expert through our extensive list of landmark projects, which shaped the modern skyline of Chongqing city. This award will further strengthen our brand name as a top tier developer with quality projects and, as a result, will be a big boost to our expansion into new cities and gain better projects moving forward."

EBA Investments, a subsidiary of China Everbright Limited ("CEL") and a strategic partner of the Group, was also placed No. 1 among the Top 10 Funds in 2015 in terms of comprehensive strength amongst China Real Estate Funds by the same organizations.

This strategic partnership is mutually beneficial with complementary advantages, and will accelerate the development of both enterprises.