China Yinsheng has 'Buy' call on Goldpoly

China Yinsheng Securities has a "Buy" recommendation on solar power play Goldpoly New Energy Holdings (HK: 686) with a target price of 2.0 hkd (recent share price 1.8 hkd).

Mr. Zhuo Mao, a major Goldpoly shareholder, recently disposed of 100 million of the solar firm's Hong Kong shares at 1.7 hkd per share, trimming his holdings to 178 million shares which represents 5.19% of total issued share capital.

"The disposal can eliminate unfavorable factors in the market.

"Since the introduction of China Merchants New Energy Group (CMNE) as its largest shareholder, Goldpoly has purchased several solar power stations and introduced new investors," said China Yinsheng.

The research house added that prices for photovoltaic (PV) modules have increased recently thanks to support from government policy and improved market sentiment.



China Yinsheng expects the share price of Goldpoly could rebound after the disposal.



Goldpoly

saw substantial shareholder Jet Mile Ltd enter into a secondary block trade agreement on Wednesday, Nov. 20.

The agreement was with placing agents Credit Suisse, Morgan Stanley, BOCI Asia and CLSA in which they will procure purchasers for (or failing which, will purchase themselves) 1,000,000,000

Goldpoly

shares (of nominal value of 0.10 hkd each) owned by Jet Mile for 1.7 hkd per share.



---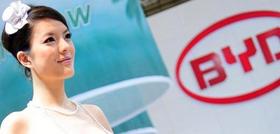 Hybrid automaker BYD is getting a boost from supportive policy. Photo: BYDNomura has 'Buy' call on BYD

Nomura Equity Research has a "Buy" call on hybrid vehicle play BYD Co (HK: 1211) with a target price of 50.00 hkd (recent share price 38.10 hkd).

Nomura analysts visited the China High-tech Fair in Shenzhen and the Guangzhou Auto Show recently to understand the latest status of electric vehicle development in China.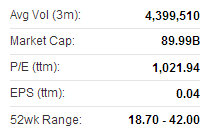 BYD recently 38.10 hkd"Compared to the Shanghai Auto Show in April, we now see more electric vehicles (EVs) on display with 18 models including 2 buses, 2 hybrid EVs, 6 plug-in hybrid EVs, and 8 pure EVs from more vendors (12 vendors in total).

"We think this reflects the rising expectations for the EV market in China after the announcement of the country's new EV policy," Nomura said.

The research house is bullish on BYD given the firm's "leadership position" in the EV market in China.


---

See also:

GOLDPOLY Shareholding Changes

BYD AUTO: Back In The Fast Lane?