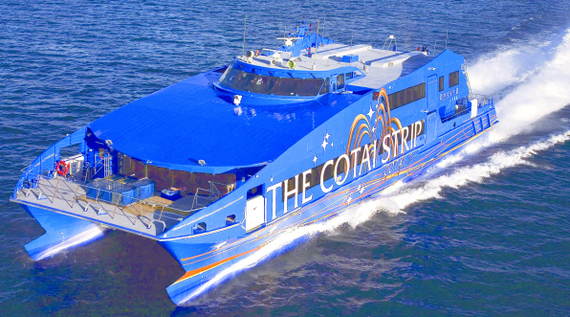 Chu Kong operates a lucrative ferry route between Hong Kong and the gambling mecca of Macau.       Photo: Company

Hani Securities rates CHU KONG a 'Buy'

Hani Securities is assigning a "Buy" recommendation on Chu Kong Shipping Enterprises (HK: 560) with a target price of 2.68 hkd.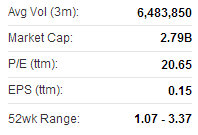 Chu Kong recently 2.23 hkdSouth China's leading passenger ferry and port logistics play has a 10-day moving average of 2.7 hkd with a 50-day moving average of 2.98.

"Chu Kong is generating upward momentum as it stays far below the 50-day line.

"The firm has bounced from the oversold area which signifies a technical rebound," Hani said.

The research house said Chu Kong – which operates a lucrative passenger ferry service between Hong Kong and Macau -- seems poised to resume an upward trend.

Hani said the resistance level for Chu Kong's shares is 2.55 hkd with support seen at 2.16.
---

Aries Consulting highlights GOLDPOLY investment merits

Aries Consulting said Goldpoly New Energy Hldgs Ltd (HK: 686) is making progress is constructing a cutting-edge, professional foundation for developing and operating photovoltaic (PV) power plants in China.

"Goldpoly is building an investment platform for solar power plants backed by strong partnerships and the solid cooperation between Goldpoly, large centrally-administered enterprises and industry leaders enables the parties to bring their advantages into full play.

"With a view to enhancing their competitiveness, they have taken a joint consortium approach to effectuate PV industry consolidation and its healthy development," said Aries Consulting, an investor relations firm.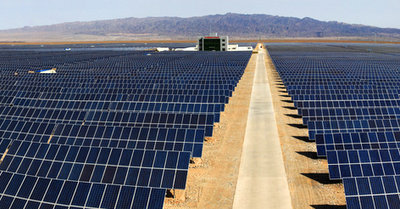 Goldpoly has a bright outlook on China's solar sector.
Photo: CompanyBy implementing strict preconditions for acquisitions to achieve win-win situations, Goldpoly is striving to develop the end-user market to drive upstream construction and production.

"Goldpoly's target project preconditions require well-constructed solar power plants which have been connected to the grid, a minimum internal rate of return of 9%, an ability to maintain annual power capacity at a specific level and the granting of an operating license for at least 20 years," Aries said.

M&As boosting market share

Goldpoly's latest framework agreements include a strategic cooperation agreement with Singyes Solar for the acquisition of 100MW roof-top solar power plants as well as an agreement with GD Solar, NARI Technology, GUODIAN Inner Mongolia New Energy, Poly Solar Tech and Forty-eighth Research Institute of China Electronics Tech Group for the acquisition of 400MW solar power plants.

"Based on a reduction of 8.5 percentage points in the VAT, network electricity prices will increase 0.02 fen-0.04 fen per KWH, and the return for the power plants will rise 1% to 2%.

"The new measure will bring direct benefits to PV power plant operators," the research note added.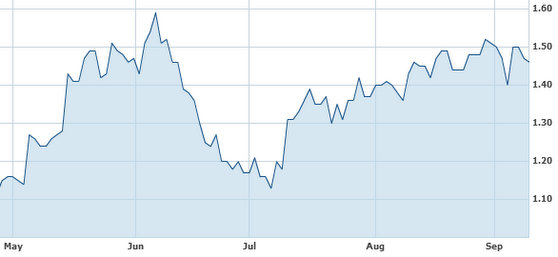 Goldpoly's recent Hong Kong share performance.        Source: Yahoo Finance

Goldpoly owns the entire equity interest of its current projects and its grid-connected solar power capacity stood at approximately 112MW by end-June 2013.

Goldpoly's largest shareholder is China Merchants New Energy Group.

---

GOLDPOLY brings 20MW online

Goldpoly New Energy Hldgs Ltd (HK: 686), whose largest shareholder is China Merchants New Energy Group (CMNE), said its Qinghai Gonghe 20MW solar photovoltaic (PV) power plant has successfully achieved grid-connection.

To date, Goldpoly holds more than 130MW of grid-connected PV Power Plant.

"As government policies on solar energy are moving toward the implementation stage, solar energy plays an increasingly important role within the energy sector.

"Goldpoly will seize market opportunities and eagerly invest in the PRC solar market while continuing to promote clean energy for more widespread use," said Goldpoly Executive Director and CEO Mr. Alan Li.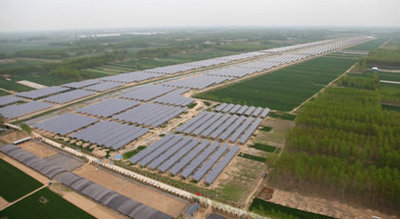 Goldpoly's solar installations often bring job opportunities to less developed regions.     Photo: CompanyThe Qinghai Gonghe 20MW power plant is located in Gonghe County PV Park, Qinghai Province which enjoys clear skies and strong sunlight, and is an ideal location for building large-scale solar PV plants, having on average around about eight hours of daylight per day which is around 2,910.6 hours of daylight per annum.

The production capacity of the project is about 20MWp with an annual utilization time of approximately 1,700 hours and an estimated operating life of around 25 years with an average annual generating capacity of 32.054 million kWh.

The successful grid-connection of the PV power plant has increased the proportion of renewable energy within Western China.

Goldpoly New Energy Hldgs Ltd is engaged in the investment, development and operation of solar power stations in the PRC, and has a polysilicon solar cell factory in Quanzhou, Fujian Province, PRC. The Company is listed on the main board in Hong Kong (stock code: 686). On 10 June 2013, the Company completed the acquisition of China Merchants New Energy Holdings Limited, a company focused on the investment, development and operation of solar power stations. Following the acquisition, China Merchants New Energy Holdings Limited became a wholly-owned subsidiary of the Company. The Company turned a new page of development since then, and commenced to fully integrate the solar power stations business to create a leading global operations platform for photovoltaic power stations.

---

See also:

UOB Initiates CHU KONG 'Buy'

Solar Sector Scenario: GOLDPOLY, SINGYES, COMTEC