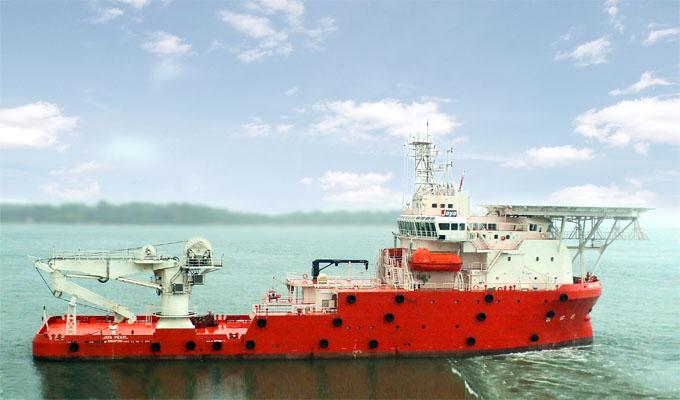 Jaya is making waves in the offshore energy services market with its customized vessels. Above: Jaya Pearl is a DP2 ROV support / maintenance vessel in Jaya's chartering fleet. Company photo

JAYA HOLDINGS' stock price surged 10.5% overnight to 63 cents on Thursday and reached as high as 65.5 cents on Friday after it proposed a final dividend of 3.5 Singapore cents.

Two broking houses upgraded the stock on its improved earnings: DBS Vickers maintained its 'Buy' call and raised its target price to 90 cents, while OSK-DMG upgraded the stock from "Sell" to "Neutral", with a target price of 61 cents.

Meanwhile, CIMB maintained its 'Outperform' call and target price of 88 cents.

The final dividend together with the interim dividend of 0.5 cent add up to 4 cents for FY2013 which, based on a stock price of 63 cents, translates into a generous yield of 6.3%.

This is the first financial year in which Jaya is paying dividends since FY2009 as it was not allowed to pay any dividend by a Scheme of Arrangement that supported it in the midst of serious financial difficulties.

In Dec last year, Jaya terminated the Scheme, and repaid the debt after successfully arranging for a new loan with new creditors.

And the offshore energy services group has delivered good news regarding its FY2013 business performance:

For the year ended June 2013, it posted revenue of US$201.8 million, up 145% year-on-year, thanks to increased vessel sales and improved charter utilization.

Net profit was US$46.5 million, up 5%.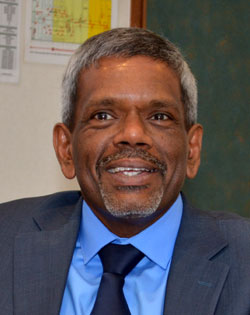 'We aim to constantly grow our charter order book,' said CEO Venkatraman Sheshashayee. The company's charter order book is up 30.1% at US$255 million compared to a year ago.
NextInsight file photoOffshore support profit before tax up more than 4-fold

Revenue from its offshore support services segment surged by 51.8% to US$105.7 million while segment profit before tax multiplied to US$53.1 million (up 322.6%).

In this segment, Jaya has a chartering fleet of 27 offshore vessels, comprising of 20 anchor handlers, a multi-purpose maintenance work offshore vessel, a ROV support vessel, a platform supply vessel, an accommodation work barge and 3 cargo barges.

Vessel deployment range from seismic surveys during the exploration phase, positioning of rigs during the development of the oil and gas fields, towing, mooring and handling of ship anchors, provision of supplies during the production period to the removal of rig structures at de-commissioning.

Segment revenue improved due to the following reasons:

>> Improved utilization of 80% compared to 70% in the previous period

>> Higher day rates after it expanded beyond Asia to West Africa, India and the Middle East (US$13,624/day vs. US$10,485/day a year ago)

>> Jaya vessels taking on more complex work in new markets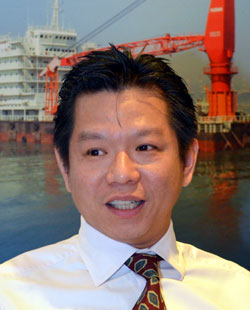 "We are in a net cash position," said CFO Chong Chow Pin. NextInsight file photoMore and better vessels delivered

Revenue from its offshore engineering division was up 664.8% at US$96.1 million as 3 vessels were delivered and sold compared to one vessel in the previous period. One of the 3 vessels delivered in FY2013 was a state-of-the-art ice class 16,000 bhp anchor handling tug supply vessel.

"Customers are increasingly focusing on the services that a vessel can offer. So, it has become important for a vessel to offer versatility and flexibility," said CEO Venkatraman Sheshashayee during an analyst luncheon held at Peach Garden Restaurant at OCBC Centre on Thursday.

"We are trying to make our vessels as versatile as possible. Take our multi-purpose maintenance and accommodation vessel (Jaya Privilege) for example. It has more than 800 square metres of clear deck space, a crane, fire fighting capability, dynamic positioning to DP-2 class, and accommodation for more than 200 people.

"She can be a diving vessel, a seismic support vessel, a ROV support vessel, an accommodation vessel, or a geo-technical services vessel.

"Potential utilization and charter rates improve because the vessel is attractive to multiple markets," he said.

On Wednesday, Jaya announced that Jaya Privilege, a vessel that its offshore engineering division will deliver in 2015, has secured a charter of up to 3 years in Mexico, where it is the first with such a high-specification configuration.

"It is unheard of for a vessel under construction to secure a charter 2 years before delivery," said the CEO.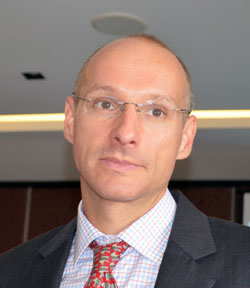 'It is rare for an offshore company to be in a net cash position,' said George Horsington (President - Jaya Business Development and Offshore). Photo by Sim KihTrading off vessel delivery time for long term charter income

However, the division posted a pre-tax loss of US$5.1 million as construction had been halted for 11 months when its vessels were reconfigured to higher specifications.

"Our charter rates will be 50% higher than if we had not made the modifications," explained the CEO.

"The charter rate difference over 20 years of the vessel life is well worth the delay due to modifications.

"Also, cost of building is relatively unchanged by the modifications.

"We want to establish a reputation for building customized vessels," he added.

Last July, Jaya and IHC Merwede signed a collaboration agreement allowing IHC's high-specification offshore vessels to be produced by Jaya at its yards in Singapore and Batam.

As part of the wide-ranging agreement, IHC, which is the global market leader for dredging and mining vessels and equipment, will also provide design and engineering support services to Jaya.

Jaya currently has 8 vessels under construction.


---

Recent stories:

JAYA HOLDINGS: Pays Interim Dividend Of S$0.5 Cent But 2Q Results 'A Little Disappointing'

JAYA HOLDINGS: Strong Chartering Profit in 2Q