The following was first posted on www.nracapital.com and is reproduced with permission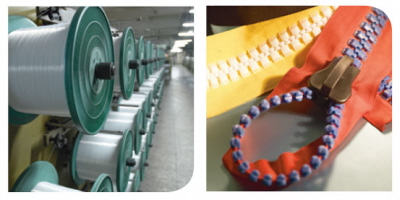 Fuxing's zipper plant and product. Photos: CompanyFUXING CHINA is probably one of my worst performing Stock Picks. Our analysts had downgraded the stock from a BUY to a HOLD some months ago but I was still attracted to its discount to NAV.

Access to management has been difficult and with this, my ability to form a view on the company.

Before telling you what my current recommendation is, lets review the 2012 results:

a) revenue for FY2012 fell 16% to RMB568.7mn while Q4 revenue fell 3% to RMB160.3mn

b) net loss for FY2012 was RMB172.2mn while Q4 net loss was RMB141.9mn

c) the large loss in Q4 and in 2012 can be attributed to a number of non-operating charges such as a RMB80mn in impairment of intangibles from RMB28mn in 2011; a RMB35mn in social security contribution; and an RMB65mn in minimum tax contribution - the latter two were not present in 2011

d) loss per share was 20.1 RMB cents compared to an EPS of 0.5 RMB cents in 2012 and 2011 respectively

e) NAV fell from RMB1.31 to RMB1.11

f) Fuxing's balance sheet looks ok with gross cash of RMB 254.2mn with net cash of 143.8mn in 2012 compared to gross cash of 255.2mn and net cash of 189.5mn in 2011

g) no dividend was declared in 2012 - the same as 2011.

The company has given a cautious forward looking statement about 2013:

"The Group expects the zipper industry to remain highly challenging and competitive and does not expect the business environment to improve considerably for the next twelve months. The Group expects the slowing economic growth in the PRC, uncertainties for export sales, as well as potential cost pressures arising from rising production costs and labour costs to affect its operating outlook for the next twelve months.

"The Group will strive to enhance its operational efficiency of its plants through automation of its production processes, so as to mitigate the impact of weak demand to the Group's gross profit margins. The Group will also continue to exercise tight control on the administrative expenses and
strive to lower its production unit cost and inventory holding cost."

There is also a positive post-FY2012 event - the sale of an investment property asset in Hong Kong for more than HK100mn - this sale is targetted for completion in November 2013.

The sale will reap a gain of RMB22.4mn for Fuxing and reduce the gearing of the company from 0.7 to 0.4. The proceeds from the sale will be used to development of its new headquarters in Xiamen.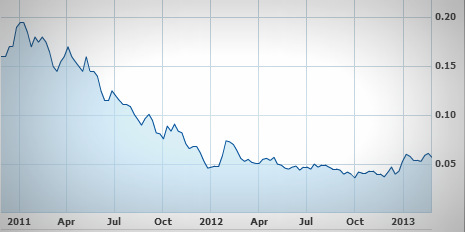 Fuxing shares at 6 cents recently trades at a big discount to NAV of 22.2 cents.

Commentary

The stock is trading at 0.28 times price to book - so is cheap with net cash per share of 3.3 s cents.

Too cheap to call a SELL but without management access it cannot be one of My Stock Picks.

I am therefore removing it as a Stock Pick but you should NOT be selling the shares now.

Looking at how the company made huge impairments in 2012 and its deep discount to NAV - Fuxing could be (this is my speculation) be an ideal target to be taken private or delisted.

I would imagine that if this does happen - a premium to the current market price is likely to be offered.

If they don't take it private and without the non-operating charges seen in 2012, plus the gain from the sale of the investment property in HK, to be recognised in November 2013, Fuxing could see lower losses or even return to the black in 2013.

Either way....I think the downside is limited. So HOLD for now but it's no longer a Stock Pick.


---

Previous stories:

FUXING Visit: Strong 1Q, Weak Valuation, Eyeing Taiwan 

YANGZIJIANG, FUXING, SINO GRANDNESS, OCEANUS: What DMG analysts say now....