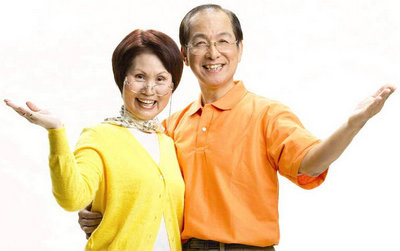 For a growing number of Chinese, life begins after retirement.
Photo: mypsdMain reference: Story in Guangzhou Daily

CHINA'S 1.3 billion strong population is getting older. Here are some A-share themes that might strike gold as more and more Chinese enter their golden years.

The leadership in Beijing recently announced plans to transform the existing two-track pension system to help narrow the socially destabilizing huge in the welfare scheme for the world's most populous nation, whose citizenry is rapidly graying.

China's pension system currently operates on two separate models: one for government officials and employees from state-run institutions and another for everyone else.

Under the current plan, those who work for the government or state-run enterprises and institutions are not required to personally help fund their pensions.

However, these state workers maintain incomes of around 80-90% of their pre-retirement salaries after they retire.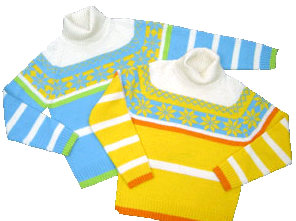 A-share-listed Sanmao is increasingly targeting seniors for its wool products. Photo: 51fashionOn the other hand, for the rest of the country's employees – who are mandated to fork over around 8% of their salaries each month to fund their retirement pensions -- they only receive around half of their salaries in their golden years.

The recently-concluded Plenum statement added that to achieve the goal of greater pension equity across industries, it required unified pension insurance policies and a rudimentary resolution on the social security of migrant people.

If realized, this will mean old age and the financial insecurity it often brings will be less feared by hundreds of millions of retirement-age Chinese.

From a purely investment standpoint, this potential transformation provides a great deal of upside to several A-share themes.

After all, when a growing percentage of China's 1.3-plus billion people are approaching the age when they plan on hanging up the hat, if they spend the final decade (or two, or three) of their lives in a state of economic security, they are bound to spend more in their sunset years.

Two sectors in particular will always benefit from a financially self-confident senior population: health care and tourism.

With more people entering retirement in China, and with this growing segment of the population living longer thanks to rising living standards and medical and pharmaceutical advances, it is only natural that more seniors will be visiting clinics and hospitals for preventative and curative treatments.

Furthermore, once their children (or as often is the case: child) are set up financially and more or less self sufficient, seniors tend to finally take off their parenting hat and focus on two things for the first time in their lives: traveling and grandparenting.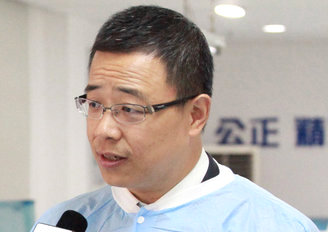 Da An Gene's specialists are sometimes sought out for interviews as the medical products firm increasingly focuses on China's graying population. Photo: CompanyThe former means that the millions of Chinese who retire each year – provided they have sufficient retirement plans – will suddenly have a lot more time, and money, on their hands.

That means that trip to the Great Wall, Tibet, Hong Kong, or even further afield can become a more likely reality.

"Everyone knows the country is graying, but most investors still refuse to take retirement-age consumers seriously because very few firms directly market to them in a highly public way," said one A-share broker.

But that may be changing with the times as China's population becomes increasingly top-heavy, at least as far as age is concerned.

Some firms have been actively stepping up their marketing campaigns to China's growing ranks of seniors.

Woolen apparel play Shanghai Sanmao (SHA: 600689) has been boosting its advertising drive to help re-associate the comfort and warmth that wool clothing provides to winter-weary seniors.

Shenzhen World Union Properties Consultancy (SZA: 002285) is also keen to tap into the graying crowd, and is increasingly specializing in helping seniors find affordable living arrangements in retirement communities that suit both their social needs and budgets.

Zhejiang D.A. Diagnostics (SZA: 300244), a leading medical diagnostic services platform, is also increasingly targeting the elderly given an anticipated improvement in their pension plans and longer-expected lifespans.

Da An Gene Co (SZA: 002030) also provides a broadening range of medical products that cater to those over 65.

Firms like these, as well as the above-mentioned sectors, are some of the more likely A-share plays that will be seeing more green as China turns gray.


---