Main reference: Story by Sinafinance contributor Jiyi Xiaoshi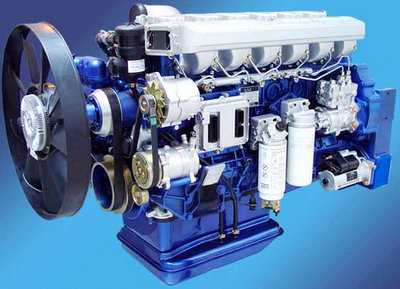 One Sinafinance contributor is bullish on diesel play Weichai Power. Photo: CompanyIN MY OPINION, there are five categories of women out there: coquettish, stylish, graceful, elegant and talented.

The coquette usually gets her way and is unwilling to change.

The stylish woman heavily relies on the art of showing off and outward display alone.

The graceful dame puts her trust in a natural bearing.

It takes a moment or two to discover all the aesthetics of the elegant lass.

And finally, the talented female's abilities are visible only for those with an eye for scouting out said talents.

Only when one possesses gracefulness, elegance and talent can a sense of permanence and reliability be achieved as these are virtually timeless attributes unfettered by the whims of cyclicality.

However, coquetry and style are more likely to attract at first, and almost certainly to turn more heads when passing on a crowded street.

But their charms have a relatively short shelf life, and this explains why they choose to light all their candles at once even though this means things will burn out quite rapidly.

By now you must be asking, "This is modestly charming, but what's it got to do with investing?"

The short answer is that picking quality stocks is a lot like appreciating quality women.

Many stocks are like stylishly-adorned coquettes, with their head-turning P/E ratios and their rollercoaster-like share price fluctuations.

Special Treatment (ST) stocks -- a category of A shares which have abnormal financial conditions and are given 'special treatment' on the stock exchange – are included in this category.

So are many constituents on China's nearly four-year-old ChiNext Board, a.k.a. "China's Nasdaq," whose P/E ratios for many stocks were in the triple digits at the outset.

Many retail investors, regardless of gender, become like passionate men appreciating a passing belle when it comes to these types of stocks.

The charms and hype around them are almost purely superficial and the staying power of their aesthetics remains ephemeral at best.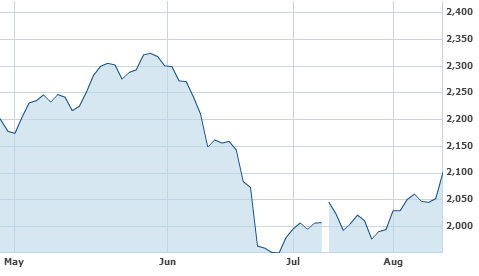 China shares have had a sluggish summer. Source: Yahoo Finance

However, a whole other category of counters is more akin to the graceful, elegant and talented type of woman.

There is more underlying charm waiting to be exposed, and their true aesthetic value takes a bit of investigation and more than a few cursory glances to fully appreciate.

It's all about endurance for these types, and the changing of seasons or a makeup-less morning after a restless night will not reveal an unacceptable degree of flaws or rough patches.

If pressed to provide an example of this latter class of shares, I would point to Weichai Power (SZA: 000338; HK: 2338) as being among the graceful/elegant/talented type.

In 2006, the maker of diesel engines for use in vehicles, vessels and power generators became the first H-share firm to also launch A-shares.

There is nothing to suggest cyclicality in a firm that has deep roots in the transportation, shipping and power plant sectors, especially with new plans to build up an even larger, "smarter" smart grid across the country by the new national leadership.

These are all major upside drivers for this stock.

However, Weichai Power does have a bit of a stylish side as well after it became Ferrari's F1 team sponsor in January, thus being the first Chinese firm to sponsor the Italian racing team.

The agreement is for four seasons and will last until the end of 2016.

Perhaps the ultimate lesson is that no one, and certainly no stock, can be judged by its cover alone.


---

See also:

CHINA SHARES: Eight Expert Takes