Phillip Securities: KINGWELL initiated 'Buy'

Phillip Securities said it is initiating gold mining play Kingwell Group (HK: 1195) with a "Buy" recommendation and a target price of 1.30 hkd (recent share price 1.03).

"Kingwell Group has transformed itself into a gold mining company last year, mainly engaged in gold resources project investments and gold supply chain development," Phillip said.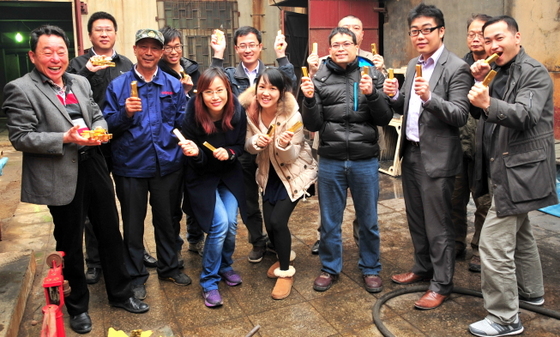 Gold Standard: Hong Kong-based Aries Consulting recently toured Kingwell's Northern China gold facilities. Photo: Aries Consulting

The research house recently visited Kingwell's Shandong Province-based gold mine.

Kingwell has also acquired a 51% stake in Commerce Prosper, which owns a gold mine in the Russian Amur area, with expected gold reserves of 35 tons.

Total consideration amounted to 13 million usd and Kingwell can increase the holding to 65%.

"The Russian gold mine has an area of 309 sq km, approximately one-third the size of Hong Kong, and the initial estimate of the total sand gold reserves is over 35 tons with low production costs and a simple production process

"Production is expected to begin in the first half of this year with an estimated monthly output of over 1,100 ounces of pure gold," Phillip said.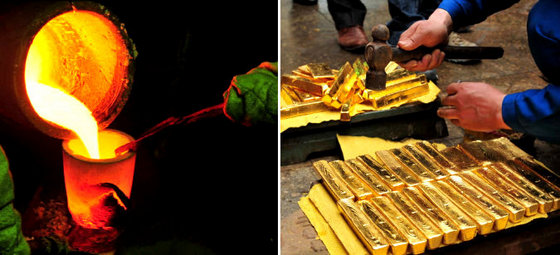 Phillip Securities has a 'Buy' call on Kingwell. Photos: Kingwell

Kingwell has also acquired 70% equity interests in Jinxin Co and Jinhui Co for a consideration of 370 million yuan.

"Jinxin holds the license for mine exploration and exploitation of Shanchakou Mine and Jinjiling Mine in Shandong Province, a gold washing plant and gold refinery plant.

"Meanwhile, Jinhui holds the license for mine exploration and exploitation of Yaojia Mine in Shandong Province.

Phillip said it estimates gold reserves will not be less than five tons.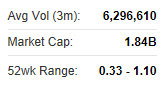 Kingwell recently 1.03 hkdThe estimated processing capacity of the gold concentrator and gold smelter are 400,000 tons of ore able to produce 128,000 ounces of gold, with a gold smelting self-sufficiency ratio of approximately 33%.

"The average gold ore grade in Shandong Province (about 5-12 g/ton) is higher than China's average (about 3 g/ton) grade, and based on our fieldwork, we estimate the gold ore grade to be around 5-10 g/ton."

After the transformation, Phillip Securities expects Kingwell's earnings will see significant growth, with the international gold price remaining near 1,400 usd/ounce, coupled with the advantages of domestic production costs helping matters greatly.

"In Shandong Province, for example, overall mining costs are only 190 yuan/tael.

"With continued strong global gold demand and Kingwell's advantages in production costs, we are optimistically expecting Kingwell's 2013 earnings to be between 100 million to 150 million yuan."


---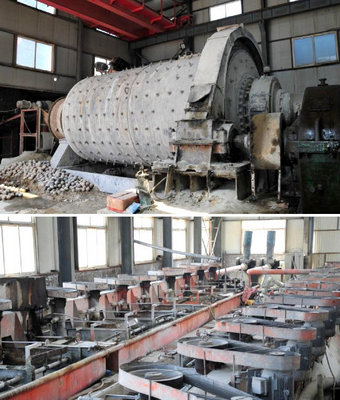 Kingwell's Shandong facilities. Photos: CindaCinda Intl: KINGWELL'S "rich" new resources

Cinda International recently visited Kingwell Group's (HK: 1195) targeted gold mine assets in Northern China's Shandong Province.

"Kingwell will acquire a 70% interest in facility. After we walked through the mining, processing and refinery of the target company, we found production of gold bar to be satisfactory," Cinda said.

The research house said it witnessed the production of 80 kilograms (2,821 ounces) of gold bar with 99% purity in the morning, which translates to 26 million yuan in revenue.

The production capacity of the Shandong plant is not less than four tonnes or 4,000 kilograms of gold per annum.

In August of last year, Kingwell also acquired a 51% stake in a gold mine in Russia with gold sand resources of 35 tons and a monthly production target of 30 kilograms (1,058 ounces) of sand gold.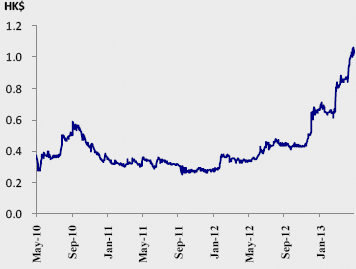 Kingwell's shares are on the rise. Source: Cinda"In January of this year, the acquisition of the Shandong mining assets was unveiled, and Kingwell will enjoy rich resources in the acquired site."

The mine in Russia is comprised of gold sand located on the ground surface, which likely requires less mining and processing costs.

"Also, one of the gold mines in Shandong to be acquired is located next to Zijin's Shandong Longkou Jinfeng mine. Furthermore, Shandong hosts 15% of the total gold reserves in China, larger than any other province."

The expected gross profit from Kingwell's Shandong operations should be around 240 million yuan, using the current gold price as a guide.

---

CHOW SANG SANG banking on China

CHOW SANG SANG (HK: 116) recorded double-digit same store sales growth (SSSG) during the May 1 "Golden Week" holiday, also known as the Labor Day holiday, said General Manager Chow Wing Shing.



Photo: CSS"Chow Sang Sang has put more focus on the mainland Chinese market in recent years," said Mr. Chow.

He added that the jewelry and gold retailer expects to add 40 sales outlets in the PRC this year.

Chow Sang Sang believes continued robust demand for gold will have a positive impact on the company's business in April and May, while future business development depends on whether the sales of other products such as jewelry will offset the insufficient supply of gold.

Under normal circumstances, gold sales account for over 60% of total sales, said Mr. Chow.


---

See also:

Gold Rush: CHOW SANG SANG Leading Jewelry Sales In PRC