KSH Holdings Limited ($0.335, down 0.005), announced revenue of S$301.4 million for the year ended 31 March 2023 ("FY2023"), up 25.4% from S$240.3 million over the same corresponding period last year ("FY2022").

This is reflective of a gradual recovery of the construction business. Net profit attributable to Owners of the Company for FY2023 was S$22.3 million, a decrease of S$1.9 million from S$24.2 million in the same period last year, coming in below our expectations, due to foreign exchange losses of S$6 million.

Excluding the foreign exchange losses, the performance would have been in line with our expectations.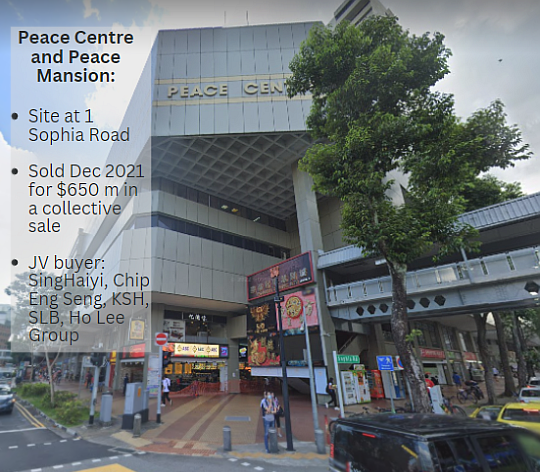 KSH is a JV partner in the purchase and redevelopment of Peace Centre/Peace Mansion.
Mr Choo Chee Onn, Executive Chairman and Managing Director of KSH, said, "We are encouraged by the Group's resilient financial performance, with steady improvements across our construction and property segments. Our construction division has continued its gradual recovery, with an order book of more than S$240.0 million as at the end of FY2023, which is expected to contribute to the Group's financial results up to the financial year ending 31 March 2025.


Positive trends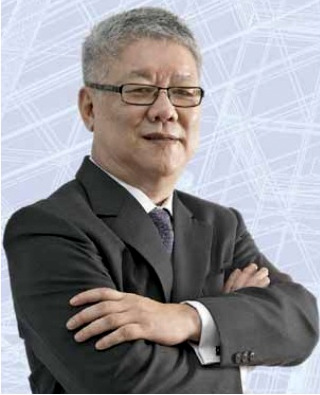 "For Property investments, we have maintained good occupancy and rental rates in Singapore and overseas. As for hotel investments, we continue to see recovery in occupancy and average room rates with positive trends from 'pent-up' travel demand, following the reopening of economies."
-- MD Choo Chee Onn
"We are also currently working on several tenders to replenish our order book to a higher amount. Under property development, working closely alongside experienced partners, we have achieved healthy sales for our developments in both Singapore and the PRC, with most of the projects either fully or almost fully sold to date.

Looking ahead, the global outlook remains challenging with macro headwinds. Management will continue to maintain prudence in capital and financial management. Additionally, management has built-up a healthy balance sheet and working capital position with cash and bank balances and fixed deposits of S$120.8 million, providing them with a good headroom to prudently pursue investment opportunities and enhance shareholder value.

The Group continues to maintain a healthy balance sheet and working capital position with cash and bank balances and fixed deposits of S$120.8 million. The Group has a fully diluted earnings per share of 3.96 Singapore cents in FY2023 and the net asset value per share as at 31 March 2023 was 60.06 Singapore cents.

Notwithstanding the challenging economic outlook, KSH will be proposing a final cash dividend of 1.0 Singapore cent per ordinary share to thank shareholders for their continuous support.

Coupled with the interim cash dividend of 1.0 Singapore cent per share distributed earlier in the financial year, this brings the total dividend declared for FY2023 to 2.0 Singapore cents per share, same as last year and translating to a pay-out ratio of about 50%.

Most of the launched development projects in Singapore under the Group are either fully sold or almost fully sold to date. The Group is currently participating in four joint ventures for proposed residential and mixed redevelopment in Singapore, namely Peace Centre/Peace Mansion, Euro-Asia Apartments at 1037 Serangoon Road, Park View Mansions and Bagnall Court.

The construction for Phase 1 of the Group's 22.5%-owned Singapore Sino Health City residential development project located in PRC's Gaobeidian county has been completed, for which the Group has started recognising profit for sold units. Phase 2 of SSHC-ZXYL has commenced sale and construction.

More than 60.9% of the approximately 1,300 units launched in both phases of SSHC-ZXYL have been sold. The Group has investment of 33.75% stake in another mixed property development in Gaobeidian, which has also contributed positively to the Group's results for FY2023.

Net gearing of 25% versus its net cash position a year ago reflects the build-up of its property development pipeline in Singapore as KSH has almost fully sold previously launched units. This is still reasonable given the expected inflows of cash from its fully sold development projects as they are handed over to clients.


KSH is capitalized at S$190 million and trades at 8.5x PE and 6% dividend yield (2 cents per share) and an undemanding 0.56x P/B ratio.

However, a re-rating is unlikely until their construction order books recover, and their property development pipeline strengthens further.