Excerpts from UOB KH report
Analyst: Adrian Loh

Looking Forward To Better Capital Management

Despite continued strong momentum in new order wins ytd in 2023, YZJ's share price has disappointed in the past month, underperforming the STI and MSCI Singapore indices.


YANGZIJIANG

Share price:
$1.20

Target:
$1.58
We attribute this to the paucity of its dividend payout announced with its 2022 results in late-Feb 23.

With net cash of S$0.31 at end-23 and lack of onerous capex, we believe that better capital management could be a share price driver in the medium term.

Maintain BUY. Target price: S$1.58.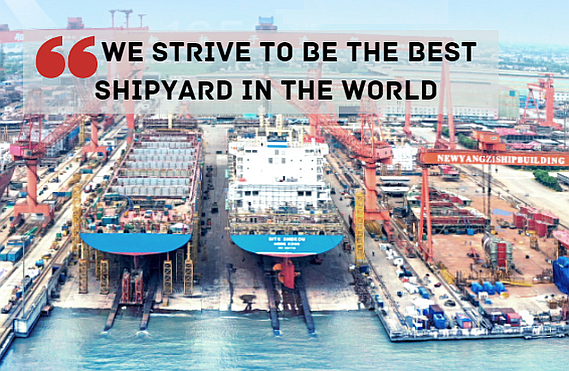 WHAT'S NEW
• Share price underperformance since 2022 results announcement. Since its 2022 results announcement on 23 Feb 23, Yangzijiang Shipbuilding's (YZJ) share price has fallen 11.1% and underperformed the Straits Times Index (STI) which declined around 1.4%. We highlight that the company reported strong 2022 results and an expansion in its shipbuilding margins.

Subsequent to its results announcement, there were industry reports that YZJ had won a potential shipbuilding order for 12 product tankers worth US$700m from European-based clients.

Nevertheless, we attribute the dull share price performance to a lack of clarity regarding the company's capital management.

• Room for capital management to improve. In our view, the major issue facing YZJ at present is its capital management.

As at end-22 and on a per share basis, YZJ had Rmb1.61 or S$0.31 in net cash but the company nevertheless chose to only mildly increase its 2022 dividend to S$0.05.

Its Feb 23 acquisition of the remaining 45% stake in the Jiasheng Gas to bolster its LNG ambitions cost Rmb430m out of its end-22 cash hoard of Rmb10.8b (see table below).

In our view, and in light of our forecast free cash flow of Rmb2b in 2023F, the company could easily have afforded to be more generous to its shareholders by raising its dividend.

STOCK IMPACT
• LNG ambitions. YZJ's entry into LNG started in 2019 with the 55% acquisition of Jiasheng Terminal for Rmb308m, and in Feb 23, it bought the remaining stake for Rmb430m. At present, YZJ is in the process of obtaining government approvals to convert Jiasheng Terminal's site and adjacent land into an LNG terminal comprising LNG filling and storage facilities.


Large orderbook
• Year-to-date order wins: US$1.61 billion

• Total outstanding orderbook: US$11.7 billion.
It appears that the company will use this Jiasheng terminal as the hub within a huband-spoke service to distribute LNG into the upstream Yangtze River region.

Construction cost is estimated at approximately Rmb2b and is likely to take around two years – thus profit contribution at the earliest would be in 2025.

• Continued positive momentum in new order wins. In late-Feb 23, at its results briefing, the company announced that it had clinched new orders totaling 14 vessels with a total contract size of US$0.91b.

Along with the recent US$700m order win for 12 tankers, this brings YZJ's ytd order wins to US$1.61b and over halfway to the company's target for US$3b in orders.

The company stated that it will target mostly tankers in 2023 as its clients appear to have shown less appetite for other types of vessels.

Including the recent tanker orders, we estimate that YZJ has a total outstanding orderbook in excess of US$11.7b, with deliveries extending into 2026.


• Winding up petition order on YZJ's subsidiary – no impact. YZJ's subsidiary, Yangzijiang Shipping Pte Ltd (YZJS), was ordered by the Singapore courts to be wound up over a dispute regarding a US$4.8m profit from the sale of a tanker.

We understand that liquidators have already been appointed, and YZJS has until around mid-Apr 23 to appeal this winding-up order.

However, we highlight that YZJS is a dormant company, has negligible net asset value and if wound up it will not have any material impact on YZJ itself.

In the worst case scenario, a provision of around US$5m would amount to <1% of our estimated 2023 earnings.

EARNINGS REVISION/RISK
• None.


VALUATION/RECOMMENDATION



• Maintain our BUY recommendation with a PE-based target price of S$1.58. Our target PE multiple of 9.0x, applied to our 2023 EPS forecast, is 1SD above YZJ's past five-year average of 6.7x which we view as fair given the company's earnings growth in 2023, as well as the stability of its earnings due to its US$11.7b orderbook at present.

We note that at our fair value of S$1.58, YZJ would trade at a 2023F P/B of 1.3x, a level that was last seen in 2012.

SHARE PRICE CATALYST
• Better capital management.
• Evidence of margin expansion from 2023 onwards.
• New orders in higher-margin shipbuilding segments, eg dual-fuel containerships, LPG tankers or large LNG carriers.

Full report here.