Excerpts from CGS-CIMB report

Analyst: Lim Siew Khee & Izabella Tan

YANGZIJIANG SHIPBUILDING: Order potential

■ Tradewinds and Clarksons suggest that Yangzijiang Shipbuilding (YZJ) secured order wins of 16 vessels, estimated to be worth US$2.29bn.


YANGZIJIANG

Share price:
90c

Target:
$1.63
■ YZJ's shipping segment could see recurring cashflow due to high bulk carrier demand and locked-in charter contracts, in our view.

■ YZJ is our SG top pick. We think share price weakness presents opportunity to buy. Add; TP of S$1.63, based on 10x CY23F P/E (2-year average).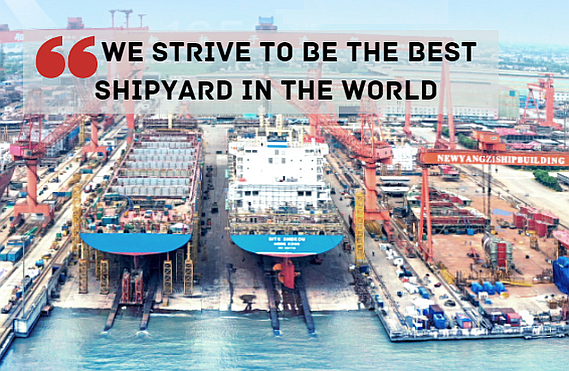 Newsflow reported that YZJ secured order wins of US$2.29bn
According to Tradewinds website and Clarksons database, YZJ secured new orders of 12 16,000 TEU LNG dual-fuel containerships from Mediterranean Shipping Co (MSC) and four 32,000 DWT bulk carriers from Navibulgar in Aug-Sep 22.


"These US$2.29bn of order wins would bring Yangzijiang's orderbook to US$10.42bn (US$8.13bn as of 1H22)."



-- CGS-CIMB
According to Tradewinds, the 12 16,000 TEU LNG dual-fuel containerships are worth c.US$2.16bn (for delivery within 2024-2026).

Tradewinds also reported that the four 32,000 DWT bulk carriers for Navibulgar are worth c.US$128m, which Clarksons noted are scheduled for delivery in 2024 (Feb, May, Aug and Nov).

These US$2.29bn of order wins would bring orderbook to US$10.42bn (US$8.13bn as of 1H22). However, these new order wins have not been officially announced by YZJ, so we suspect that they are still at the finalisation stage.

We forecasted US$2bn of order wins for FY22F (US$1.09m as of 1H22).

Shipping may see recurring cashflow despite freight rate weakness
Shipping contributed c.16% to 1H22 GP. Freight rates have declined 44% from its peak of c.5,094 pts on 14 Jan 22 to c.2,848 pts on 2 Sep 22 on the Shanghai Containerized Freight Rate Index (SCFI).


"The company has obtained the GTT license for the construction of vessels using industry benchmark GTT Mark III membrane technology. This showcases Yangzijiang's technical capability to build large LNG carriers. The space is currently dominated by Korean shipbuilders, who have 80-90% of market share."



-- DBS report
YZJ had 22 bulk carriers, one multi-purpose vessel, and two containerships in its shipping fleet as at 1H22. We understand that both 1,800 TEU containerships have locked in 3-year charter contracts at favourable rates (not disclosed).

Charter of bulk carriers could remain strong, in our view. Global bulk carrier orderbook is currently at c.8% of bulk carrier fleet, according to Clarksons, suggesting that bulk carrier demand could remain high.

Bulk carriers are larger than containerships and are thus more expensive to build. Ship owners hence prefer to charter bulk carriers, in our view. We conservatively project a 10% yoy decline in FY23F shipping revenue.

Obtained the GTT license to build large LNG vessels
On 8 Sep 22, YZJ announced that it obtained the GTT license, enabling it to construct vessels using the GTT Mark III membrane technologies.

The GTT license moves YZJ up its technology value chain, expanding its offer to shipowners, thus opening opportunities to more LNG orders.

It is also a step forward in YZJ's ESG pursuit for greener vessels.


YZJ is our SG top pick; Add, TP of S$1.63
YZJ currently trades at 5.7x CY23F P/E and 0.9x CY22F P/BV vs. its 2022-24F EPS CAGR of 16% and 16% CY23F ROE.

Re-rating catalysts: faster-than-expected delivery of vessels, improving economic environment in China.

Key downside risks: order cancellations, steel cost spike impacting margins.

Full report here.